Cairo intensifies efforts to reach cease fire in Palestine: Egypt's FM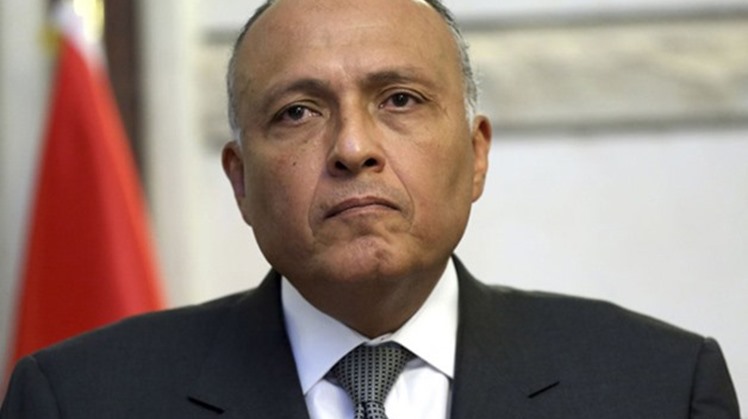 Mon, May. 17, 2021
CAIRO – 17 May 2021: In his speech delivered before a United Nations Security Council (UNSC) session on May 16, Minister of Foreign Affairs Sameh Shokry stated that the current Israeli aggression against Palestinians mandates the Security Council to fulfill its duties by thoroughly examining the root causes and backing the only fair and sustainable solution that is the two-state solution.



Shokry added that the fall of scores of victims in Gaza Strip composes a threat to peace and security in the Middle East. "Muslims and Arabs all over the globe are furious about the three-decade-old procrastination of the fulfillment of international pledges and promises to hold serious negotiations on establishing a Palestinian state on the lands that were occupied by the Israelis on June 5, 1967 including Eastern Jerusalem," the minister pointed out.



The minister highlighted that the forced displacement of Palestinians and expansion in Israeli settlements in the West bank and Eastern Jerusalem have reached the peak over the past few months. He further noted that Al Aqsa Mosque turned into a battlefield which violates the sanctity of a worship place.



"Seventy-two years have passed since the Palestinian misery began, and 42 others have passed since the peace pathway was launched in the region," the minister underscored saying that at the beginning of that peace pathway, hopes were very high. Yet, they faded away gradually in tandem with the failure of each attempt to end the conflict until the situation culminated into the ongoing crisis.



Shokry shed light on the unprecedented provocations and violations against worshippers in Al Aqsa Mosque during the Holy Month of Ramadan in parallel to the displacement practices in Jerusalem's Sheikh Jarrah neighborhood. He underlined that the displacement is part of a systematic policy to reduce the number of the Arab residents in the neighborhood located Eastern Jerusalem. It is noted that Eastern Jerusalem is supposed to be the capital of the aspired Palestinian state.



Shelling and airstrikes by the Israeli army against Gaza Strip and clashes with civilians in the West Bank and Jerusalem since May 10 incurred 209 deaths and 4,363 injuries, according to Palestine News and Information Agency (WAFA).



Speaking of Gaza Strip alone, casualties recorded 188 deaths, including 55 children and 33 women, and 1,238 injuries whereas dozens are in critical conditions.



The strikes also caused the destruction of more than 200 residential units and 31 educational establishments, including schools, colleges, and vocational training centers so as hundreds of families fled from the North to the South.



On the other hand, Magen David Agom announced that 10 Israelis got killed since the beginning of the "Fence Guardian" operation on Monday while 675 others got injured.



On Saturday, the Israeli forces struck a number of towers in Gaza Strip. One of those housed the offices of a number of media outlets.