During meeting with Sisi; Macron describes Egypt, France relations as 'strong and historical'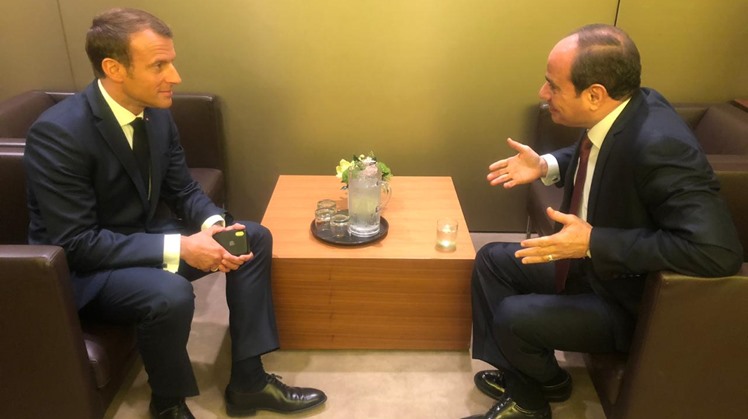 Wed, Sep. 25, 2019
CAIRO – 25 September 2019: Egypt's President Abdel Fattah al Sisi met on Tuesday with his French counterpart Emmanuel Macron as he hailed strong relations between Egypt and France.

According to presidency spokesperson Bassam Rady, Macron described the relation between the two countries as "strong and historical". He added that these relations are backed by the cultural bonds between both of the Egyptian and French people.

During the meeting which was held on the sidelines of the 74th session of the United Nations General Assembly (UNGA) in New York, both leaders discussed the Libyan crises and its latest political developments.

The statement added that both of Sisi and Macron's opinions agreed on intensifying the joint efforts and international cooperation seeking a comprehensive political solution for the crises.

This solution, according to the statement, would end the country's suffering and bring back the country's stability.

President Sisi is participating in the United Nations General Assembly meetings for the 6th time since was elected in 2014.

On Monday, Sisi met with his American counterpart Donald Trump.

During the meeting Trump praised his Egyptian counterpart calling him a "real leader," saying he is not concerned with protests that have been witnessed in Egypt over the past days.

Sisi also expressed his gratitude to his American counterpart and addressed the fact that they are having their second meeting in two months, which reflects the great relations between Egypt and the US.