Egypt, Britain agree on exerting utmost efforts to reach comprehensive political settlements to resolve Middle East crisis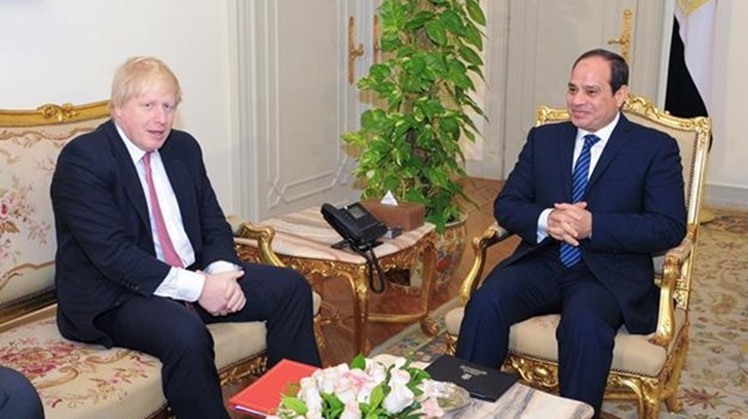 Mon, Aug. 26, 2019
CAIRO - 26 August 2019: President Abdel Fatah al-Sisi and British Prime Minister Boris Johnson voiced hope to boost bilateral cooperation in economy, politics, security and tourism.

The two sides convened on Aug. 26 on the sidelines of the G7 Summit held in France's Biarritz.

According to a statement issued by Presidential spokesperson Bassam Rady, the two leaders agreed on the importance of exerting the utmost efforts to reach comprehensive political settlements to resolve the crises in the Middle East and achieve the development aspired by the peoples of the region.

President Sisi stressed the necessity of stepping up efforts exerted by the international community to face terrorism via cutting off terrorists from their sources of revenue and stopping providing political cover for them, the statement reported.

For his side, Johnson affirmed his appreciation for Egypt's role in supporting efforts to achieve peace, stability and security in the Middle East.

G7 stands for seven countries (U.S., the UK, Japan, Italy, Germany, France and Canada), which represent 40 percent of the global GDP, according to the official website of the Elysee.

France had previously hosted the G7 summits six times since the establishment of the group in 1975 to tackle global issues of peace, security, health, education, environment, climate change, counter terrorism, etc.