UK largest foreign investor in Egypt: Foreign Minister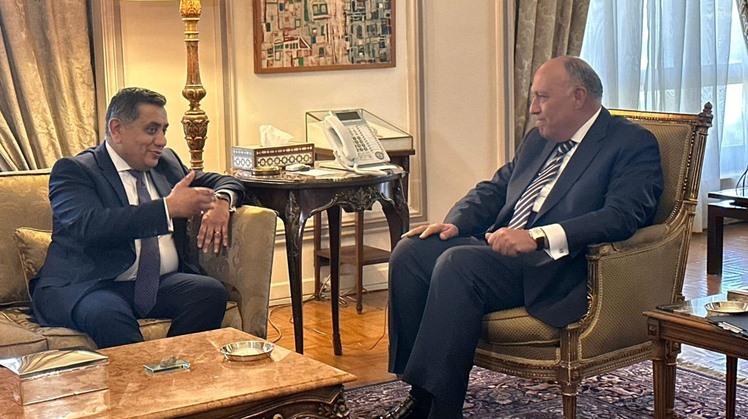 Wed, Apr. 5, 2023
CAIRO – 5 April 2023: Egypt's government is keen on increasing British investments in Egypt and promoting British companies' engagement in major national development projects, Foreign Minister Sameh Shoukry said.

Shoukry made the remarks during a meeting with Lord Tariq Ahmad of Wimbledon, the British Minister of State for Middle East & North Africa, South Asia and United Nations, on Tuesday.

Welcoming the senior British diplomat, Shoukry noted that the United Kingdom is the largest single foreign investor in Egypt, according to Foreign Ministry Spokesman Ahmed Abu Zeid, who said the British official's current visit is part of a mutual commitment to enhance joint cooperation and coordination mechanisms in various domains.

Shoukry also commended London's commitment to intensifying dialogue with Cairo on various issues of mutual concern, the spokesman added.

The meeting tackled the fallout from the ongoing global economic crisis, and how to mitigate its effects on developing nations, Abu Zeid said.

Shoukry underscored the need to consolidate international efforts in support of the developing countries most hit by the impacts of the global crisis, the spokesman said.

The two sides also exchanged views on a raft of regional and international issues of mutual concern, including the Russian-Ukrainian crisis, the recent escalations in the Occupied Palestinian Territories, and the situation in Libya, Syria, Sudan, Yemen, Abu Zeid added.