Egypt's Sisi calls for ending violence in Palestine 'urgently'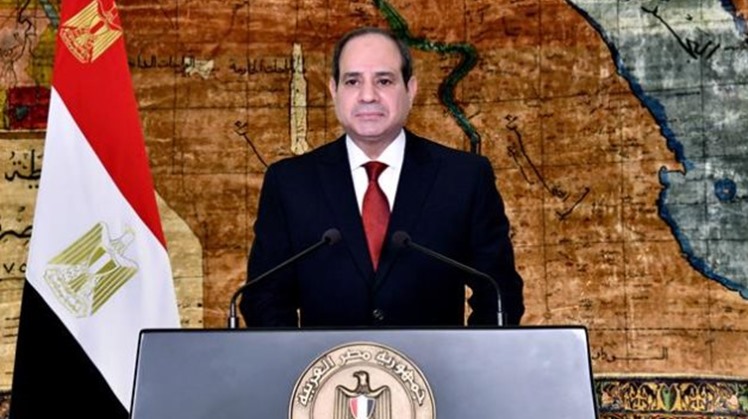 Mon, May. 17, 2021
CAIRO – 17 May 2021: Egyptian President Abdel Fattah El Sisi called for putting an end to the ongoing conflict between the Palestinians and the Israelis immediately.

He affirmed that Egypt is always exerting efforts in this regard, saying "Hope to end this conflict exists as long as all of us are working together."

President Sisi's comments were given to reporters on Monday on the sidelines of the France-held conference for Supporting Sudan's Transitional Period and the Funding African Economies Summit.

Shelling and airstrikes by the Israeli army against Gaza Strip and clashes with civilians in the West Bank and Jerusalem since May 10 incurred 220 deaths and 6,039 injuries, according to Palestinian health Ministry

The strikes also caused the destruction of more than 200 residential units and 31 educational establishments, including schools, colleges, and vocational training centers so as hundreds of families fled from the North to the South.

On the other hand, Magen David Agom announced that 10 Israelis got killed since the beginning of the "Fence Guardian" operation on Monday while 675 others got injured.

On Saturday, the Israeli forces struck a number of towers in Gaza Strip. One of those housed the offices of a number of media outlets.

The Israeli police arrested 850 Palestinians, most of them minors, during suppression the protests and confrontations inside the Palestinian territories.