42 political parties hail Egypt's measures to evacuate nationals from Sudan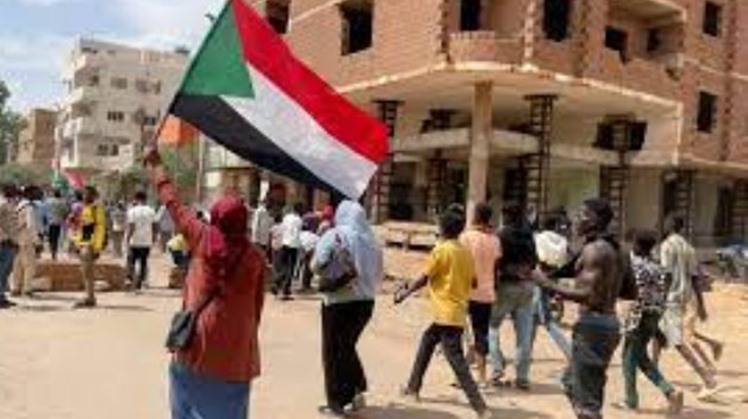 Wed, Apr. 26, 2023
CAIRO - 26 April 2023: The Egyptian Alliance of 42 political parties hailed the measures taken by the Egyptian authorities to evacuate nationals from Sudan amid the escalated clashes in the North African state.

The parties said that the steps Egypt has taken shows its diplomatic strength.

Representative Tayseer Matar, head of the Generation Will Party, deputy of the Industry Committee in the Senate, and secretary-general of the Egyptian Alliance of 42 political parties, welcomed the announcement of Ambassador Ahmed Abu Zeid, the official spokesman for the Ministry of Foreign Affairs, as he stressed that it is within the framework of the state's efforts to implement the plan to evacuate Egyptian citizens in Sudan.

In coordination with the Sudanese authorities, 436 citizens of Sudan were evacuated via land evacuation.

Matar said that the process of evacuating the Egyptians from Sudan amid the internal crisis in Sudan between the Sudanese army and the Rapid Support Forces shows the strength and firmness of Egyptian diplomacy, pointing out that the return of the Egyptians at this time, according to the directives of President Abdel Fattah El-Sisi, confirms that the Egyptian state support all parties.

"It has become clear to everyone near and far, that Egypt is stronger than ever before for a whole century, with the strength of its army, the unity of its people, and the wisdom of its leadership," he added.

Matar indicated that President El-Sisi summed up the Egyptian foreign relations policy in a simple sentence when he said: "We manage matters with sincerity, honesty and honor at a time when honor is exalted."

The Egyptian embassy in Khartoum, the consulates in Khartoum and Port Sudan, and the consular office in Wadi Halfa, continue to coordinate with Egyptian citizens in Sudan to secure their evacuation, respectively.