President Sisi denounces Sri Lanka blasts, calls for international anti-terror action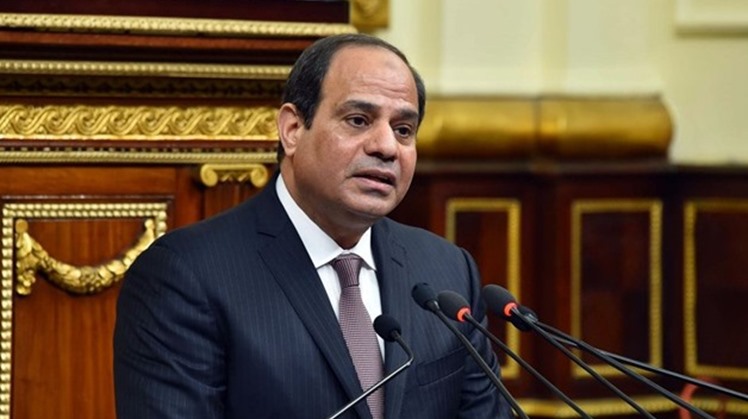 Sun, Apr. 21, 2019
CAIRO – 21 April 2019: President Abdel Fattah El Sisi strongly condemned the heinous terrorist bombings in Sri Lanka and expressed condolences to the families of the victims and the injured.

The president called for exerting collective international efforts to put an end to the danger of terrorism and curb its activities through a comprehensive confrontation of all its elements, according to a presidential statement on Sunday.

Black terrorism is a bleeding wound to humanity and has repeatedly taken lightly the sanctity of the lives of humans by killing people inside houses of prayer and elsewhere and intimidating everyone around the globe, Sisi said.

Such terror is driven by poisonous intellect and deep hatred of civilization, progress and prosperity, he added.

Also, the Egyptian Ministry of Foreign Affairs denounced the Sri Lanka bombings that targeted three churches and three hotels, killing more than 100 people and injuring hundreds, according to a statement issued by the ministry Sunday.

Egypt expressed sincere condolences to the families of the victims, wishing the injured a speedy recovery and stressing the Egyptian government and people's solidarity with the government and people of Sri Lanka in their grief.

The Egyptian government stressed that these despicable acts that target innocent people and places of worship will not succeed in achieving their goals, affirming their confidence in Sri Lanka's ability to overcome the crisis, the statement added.
It is worth mentioning that the Catholic Church in Egypt condemned the blasts.

Also, Egypt's Mufti Shawqi Allam strongly condemned the bombings witnessed across Sri Lanka. Allam said that targeting places of worship, shedding the blood of the innocent and defenseless people and spreading hatred and fomenting sedition among people of the same nation are abhorrent acts that are prohibited by all religions.

Allam called on Sri Lankan nationals to cooperate with security bodies to reveal those behind these terrorist attacks.