Sisi: Egypt works on establishing universities with international standards to achieve a decent education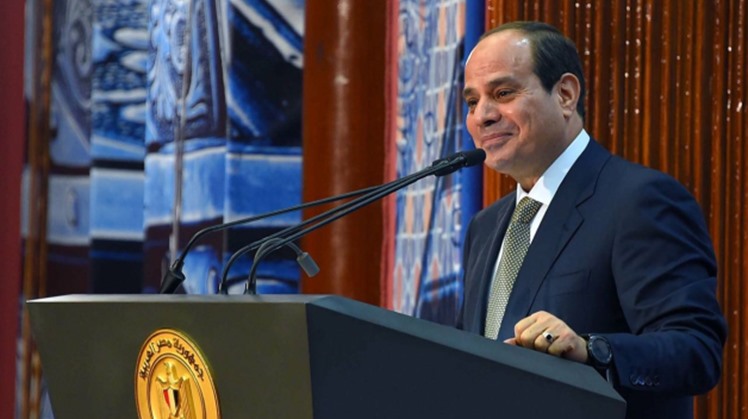 Sun, Nov. 1, 2020
CAIRO - 31 October 2020: At the inauguration ceremony of King Salman University in Sharm El Seikh city on Saturday, President Abdel Fattah El Sisi announced that Egypt is working on establishing universities with international specifications and standards to achieve a decent education so that young people can find real job opportunities.

He added that reaching 100 million people in Egypt means that we need 100 universities, saying "Egypt has 72 universities so far and if it is expected we will reach 125 million people by 2032, then we need 125 universities.

"Building one university costs about 8 to 10 billion EGP and therefore if the population reaches 125 million people over the coming 12 years, we need approximately 400 billion EGP for construction only," he said.

President Sisi said that the 2011 Revolution had a great negative impact on the state's sector of antiquities as some projects in this field had stopped besides losing some antiquities via smuggling outside the country, saying "the consequences of instability are destructive for the state and its future."

President Sisi continued that after the 2011 Revolution, more than 75 churches have been destroyed, but they have been restored.

The President inaugurated the Sharm El-Sheikh Museum, the Royal Vehicles Museum, and the Kafr El-Sheikh Museum. He welcomed a Saudi delegation headed by the governor of Tabuk Province Prince Fahd bin Sultan bin Abdulaziz Al Saud at his arrival.

King Salman University is considered one of the national projects for the development of the Sinai Peninsula. It has three branches in the city of Al-Tur, Ras Sidr City, and Sharm El Sheikh, with a total of 10 colleges that can accommodate up to 30,000 students.

The majors of the university include Applied Engineering, Computer Science, Technological Industries, Financial and Administrative Sciences, Tourism and Hospitality, Desert Architecture, Language and Applied Languages, and Art and Design.