New batch of 13 new Russian railway reaches Alexandria Port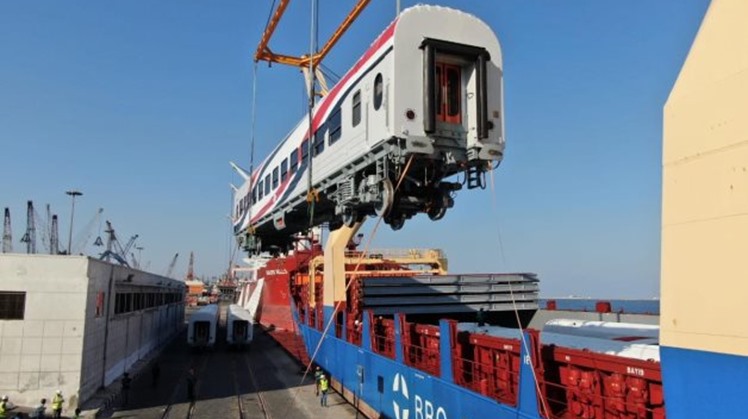 Wed, Sep. 16, 2020
CAIRO – 16 September 2020: Egypt's Minister of Transport Kamel el-Wazir announced a new batch of 13 new Russian railway passenger vehicles arrived at Alexandria Port.



The batch is part of the biggest deal in railway history signed between the Egyptian Railway Authority and the Russian company, Transmash, representing the Russian-Hungarian alliance, with a value of 1billion and 16 million and 50 thousand euros.



The vehicles have so far reached 81 out of a total 1,300 should be imported as part of the deal.



"The newly-received vehicles are of the third-degree with dynamic ventilation," said Minister Wazir, adding that a new batch of 22 vehicles will arrive before the end of September. He said that there will be monthly batches including 35 vehicles to arrive to Egypt per a specified schedule.