Egypt to import 800,000 tonnes of wheat during harvest: Finance minister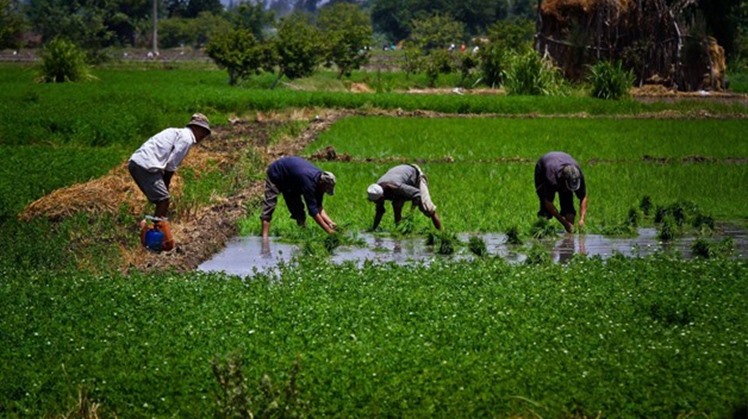 Sun, Apr. 12, 2020
CAIRO - 12 April 2020: Egypt is planning to import 800,000 tonnes of wheat during this year's harvest season following a request from President Abdel Fattah al-Sisi, the Supply Minister said on Thursday.

Egypt, the world's largest wheat buyer, does not normally import wheat during the local harvest but Sisi has encouraged officials to boost reserves of strategic commodities amid concern about supplies during the new coronavirus outbreak, according to Ahram Online.

"The political leadership directed an increase of imported wheat reserves during the local supply season, whereby 800,000 tonnes will be imported," a government statement quoting Supply Minister Ali Moselhy said.

Moselhy said on Thursday that Egypt expects to procure 3.6 million tonnes of wheat from the local harvest which starts this month, enough to cover 4.5 months of consumption.

That would bring projected strategic reserves of wheat to a level sufficient to cover 7-8 months, he said on state TV.

The minister added that the stockpile of any commodity suffices the country's needs at least for 3 months.

The size of the additional planned imports during the harvest season surprised traders.

"The number is quite large but it seems this is a political decision so funding it won't be a problem," one trader said.

Though Egypt is facing economic uncertainty due to the coronavirus outbreak, Sisi has said the country is willing to spend to maintain reserves.

Egypt's state grains buyer, the General Authority for Supply Commodities (GASC), last week issued an international wheat tender, then quickly cancelled it without giving a reason.

"There's a question of where GASC would source that quantity of wheat since Ukraine and the Baltic have basically closed up shop for the season," said a market source. "It would be very interesting to see a return of American wheat."

Egypt has reported 1,699 cases of the new coronavirus, including 118 deaths. It has imposed a night curfew and shut down schools, mosques and international passenger flights.

The country of 100 million has not witnessed the panic-buying seen in some European states as the new coronavirus spread.

But officials have nonetheless sought to reassure citizens that the country is well-stocked in the build-up to the holy month of Ramadan, which starts in late April and normally sees an increase in consumption.

Millions of citizens depend on the government's subsidy programme for access to discounted staples such as bread, pasta and cooking oil.

The U.S. Department of Agriculture had reported Egypt's total wheat imports for the 2019-20 financial year, which runs from July to June, at 12.8 million tonnes.