Egypt's Army destroys 317 terrorist hideouts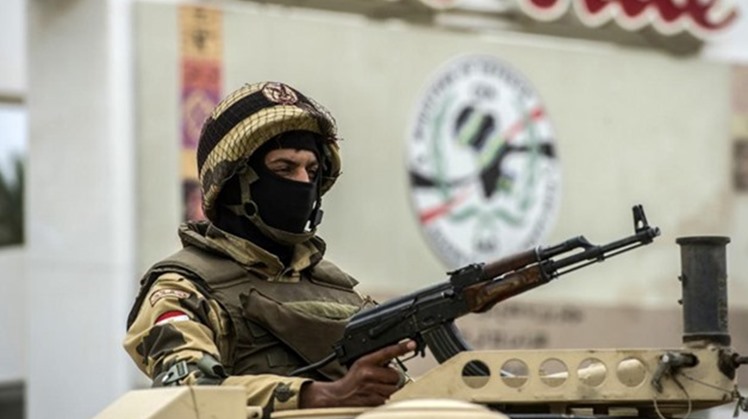 Mon, Aug. 31, 2020
CAIRO – 31 August 2020: The Egyptian Armed Forces said Sunday that they managed to destroy and raid 317 terrorists' hideouts and warehouses used to store weapons during the period between July 22 to August 30.

The Egyptian Army's press statement said that 73 terrorists were killed during the abovementioned raids and more than 10 SUV vehicles were destroyed.

The statement added that the Army's operations against terrorism ended with the death of two high profile terrorists who had two machine guns with 5 magazines and one explosive belt. Two other terrorists were killed and one was injured, currently is being hospitalized and interrogated by the Egyptian authorities.


The Army managed to confiscate four machine guns, 6 magazines and other ammunitions. The statement also said that the Egyptian Army managed to destroy nine SUV vehicles that belonged to terrorists in the Western borders of the country.

The statement said that these operations coincide with the Egyptian Navy maneuvers in the Red and Mediterranean seas to protect the economic targets against terrorist actions.

The statement mourned the death of three officers and four soldiers during the operations.