Egyptian army chief-of-staff inspects combat readiness of troops in western military region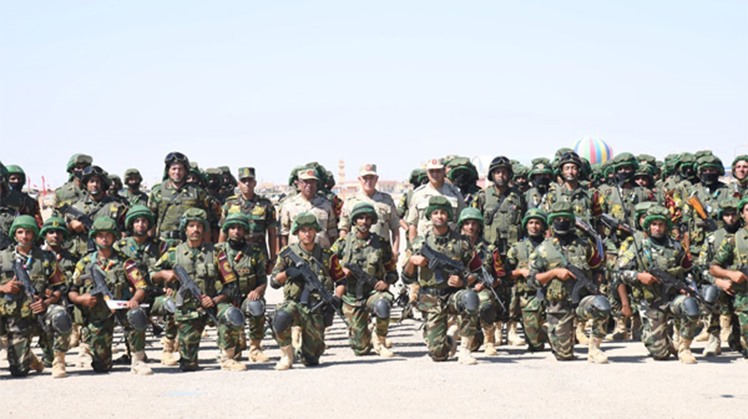 Mon, Jul. 27, 2020
CAIRO - 27 July 2020: Egyptian Armed Forces Chief-of-Staff Lt. General Mohamed Farid inspected on Monday the combat readiness of the Armed Forces' in the western military region, a statement by the armed forces said.

Farid inspected the combat readiness under a plan to follow strict procedures to safeguard the state's borders and regional security on all strategic fronts by land, sea and air.

Farid was briefed on the procedures undertaken to raise combat readiness and the coordination between the ground forces and other main branches of the Armed Forces to ensure that all missions are carried out in a strict and timely fashion.


Several military leaders and officers also discussed the execution of planned missions and the response to rapid changes during combat operations, the statement said.

The chief of staff conveyed to the troops President Abdel-Fattah El-Sisi and Defence Minister Mohamed Zaki's appreciation and greetings.