Egypt's Sisi praises 'heroic' police raid on terrorist hideout in Cairo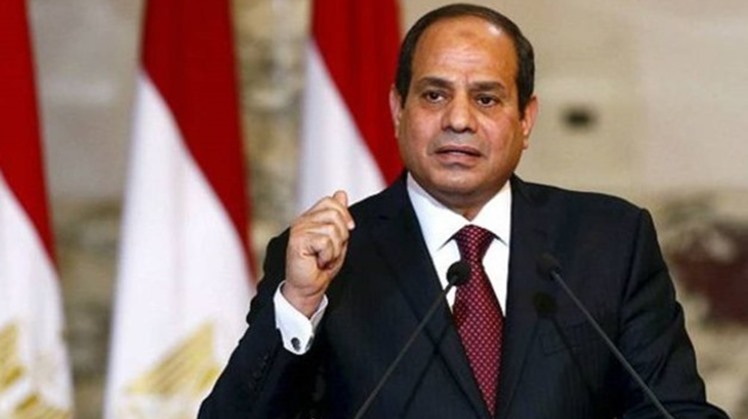 Wed, Apr. 15, 2020
CAIRO, 15 April 2020: Egyptian President Abdel Fattah al-Sisi mourned the death of Mohamed al-Houfi, a police officer who was killed in fire exchange with terrorist elements in Cairo on Tuesday, and wished the injured policemen a speedy recovery.

"I followed with pride and appreciation the heroic action of the men of the Interior Ministry," the president said in a Facebook post on Wednesday

He added that such action has "affirmed the courage of policemen in the face of terrorist and the ability of the Egyptian state to preserve security and safety of the homeland and the citizens despite all challenges."

The Egyptian Ministry of Interior said on a statement Tuesday that its forces eliminated a terrorist cell that practiced extremism and was located in the east of Cairo before plotting attacks against the Egyptian Copts.

The statement revealed that the terrorist elements timed their attacks to coincide with Christian religious holidays, adding that 7 terrorists were killed during a fire exchange with counter-terrorism forces.

Another officer and two policemen were wounded according to the Ministry's statement.

The security forces confiscated six machine guns, four birdshot rifles, and a large supply of ammunition found with the dead terrorists.

The statement added that the security forces also raided a weapons store located in Al Matariya neighborhood in the east of Cairo to find four machine guns and ammunition that would have been used in the attacks against the Copts.

Egyptian General Attorney Hamada Al Sawi ordered to open an investigation into the fire exchange between security forces and terrorist elements at a Cairo's neighborhood that ended with the elimination of the terrorists.