'Sisi directs support for Lebanon, especially during such critical circumstances': Egypt's PM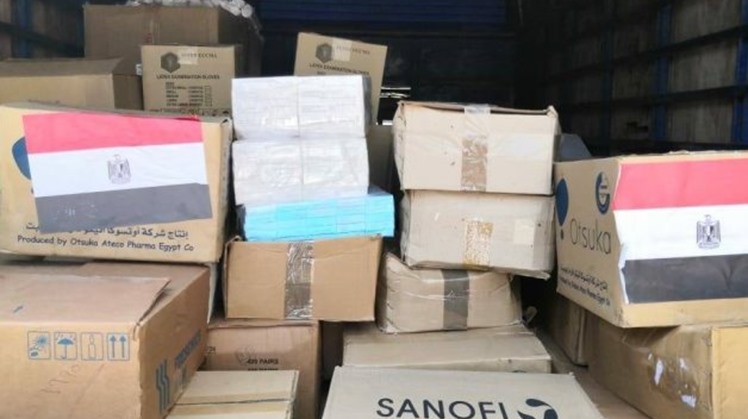 Tue, Oct. 5, 2021
CAIRO - 5 October 2021: Egypt's Prime Minister Moustafa Madbouli declared onTuesday that President Abdel Fattah El Sisi always directs support for Lebanon, especially during such critical circumstances.

Cairo wishes all success for the recent Lebanese government under Prime Minister Najib Miqati, Madbouli said during a meeting with visiting Lebanese Minister of Energy and Water Walid Fayyad.

Fayyad said he was keen to stop in Egypt on his first overseas visit after assuming his post, noting he appreciates Cairo's pivotal role in the Middle East region and its efforts to support Beirut.

Fayyad also reviewed the outcome of talks he had with his Egyptian counterpart Tareq el Molla on transferring Egyptian gas to Lebanon in a bid to solve an electricity problem there.

The Lebanese minister thanked the Egyptian leadership for the ongoing support for Lebanon and its people.

Beirut is looking forward to boosting cooperation with Cairo at all levels in the coming stage, Fayyad noted.

In 2020, Egypt delivered two tons of medical aid to the Karantina Governmental Hospital in Beirut, less than two weeks after a deadly blast rocked the Lebanese capital, a statement by the Egyptian Embassy in Beirut read.

During his visit to the Karantina Hospital, Egypt's Ambassador to Lebanon Yasser Elwi said the aid is part of Egypt's efforts to support the Lebanese medical system, which has been hit by economic and political crises, the coronavirus pandemic, and the blast.

Elwi said the 180-year-old hospital had witnessed the deep ties between the two Arab countries. The Karantina was established by Ibrahim Pasha, son of Mohamed Ali Pasha, who governed Egypt from 1805 to 1848.

Egypt also sent a ship carrying glass, aluminum and insulating materials to Lebanon, it has become in dire need of such materials after the blast.

The massive blast, which turned Beirut into an apocalyptic city, was blamed on the ignition of 2,750 tons of highly explosive ammonium nitrate stored in a warehouse at Beirut Port. Over 170 people were killed, thousands were wounded, and hundreds of thousands of Beirut residents lost their homes.

Following the explosion, Egypt's President Abdel-Fattah El-Sisi announced opening an air bridge to the Lebanese capital to deliver medical aid, food, specialised medical teams, construction materials and glass panels for reconstruction.

On Wednesday, Egypt sent an emergency shipment of 14 tons of flour to help support Lebanon's strategic stockpile of grains following the destruction of the main silos in the blast.