Pompeo on Twitter: The U.S. Egypt relationship is one of our deepest and broadest partnerships in the region
Jan 10, 2019
CAIRO – 10 January 2019: US Secretary of State Mike Pompeo said that "The U.S.- #Egypt relationship is one of our deepest and broadest partnerships in the region."
"I look forward to a good visit. Thanks to @USAmbEgypt for the warm welcome," he tweeted.
Pompeo arrived in Cairo on Wednesday evening as part of his Mideast tour. The American diplomat is now meeting with Egyptian President Abdel Fatah al-Sisi, Foreign Minister Sameh Shoukry, and Egypt's General Intelligence Service Abbas Kamel.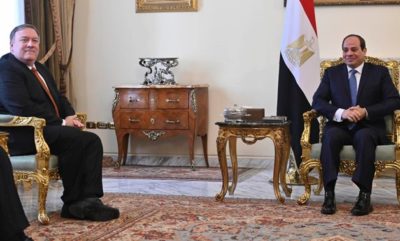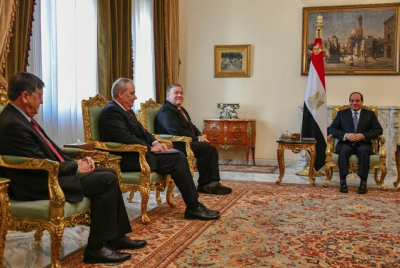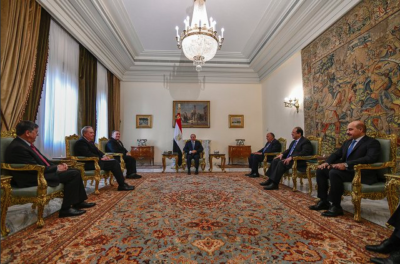 Pompeo already visited Jordan and Iraq earlier this month as part of his tour that will end on January 15.
This is not Pompeo's first visit to Cairo, in June 2017, while he was CIA director met with President Abdel-Fattah El-Sisi in Cairo to discuss the strong security and military ties between Cairo and Washington, assuring that Cairo is keen to boost cooperation to face regional and international challenges, including terrorism.
Earlier, via his official Twitter account, on the occasion of leaving the US territory to start the Middle East tour, Pompeo confirmed that his visit to the Middle East is to send a clear message that the United States is committed to fighting terrorism and defeating ISIS.