US Biden hails Sisi's efforts to de-escalate tensions between Palestinians, Israelis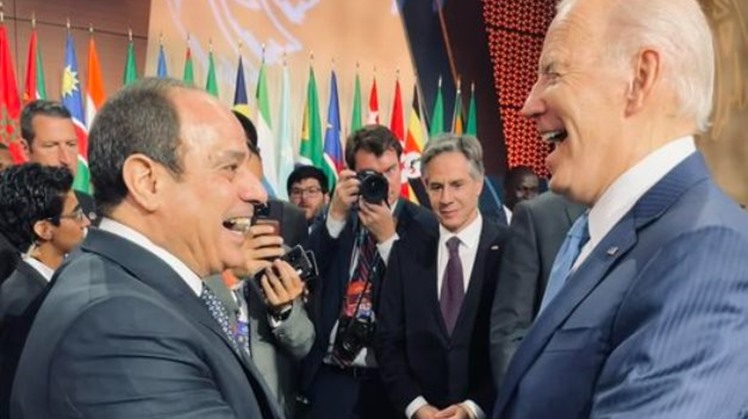 Mon, Feb. 27, 2023
CAIRO – 27 February 2023: US President Joe Biden expressed his sincere appreciation for President Abdel Fattah El-Sisi's personal efforts over the past weeks to support the success of the Aqaba's five-party meeting in Jordan, between the senior officials of Israel, Palestine, Jordan, Egypt and the United States, according to the National Security Advisor Jake Sullivan in a communiqué on Monday.

He noted that the next round of meetings between the high-ranked officials is due to convene in Sharm El-Sheikh in March, saying "The United States will continue to remain actively engaged in this format with all parties over the coming weeks, including through a follow up engagement next month in Sharm El-Sheikh, Egypt."

With the participation of a high-level delegation of the Palestinian Authority (PA), the Jordanian city of Aqaba hosted the five-party meeting for Jordan, Egypt, the United States, Palestine and Israel on Sunday, amid the ongoing escalation between both sides in the West Bank and Jerusalem.

The meeting resulted in Palestinian and Israeli agreement to "de-escalate and prevent further violence."

"We recognize that this meeting was a starting point and that there is much work to do over the coming weeks and months to build a stable and prosperous future for Israelis and Palestinians alike. Implementation will be critical," Sullivan said.

The five participants affirmed "the importance of upholding unchanged the historic status quo at the holy sites in Jerusalem in word and practice," and emphasized in this regard the Hashemite Custodianship / special role of Jordan.