Examining the Election Campaign of Egyptian Presidential Candidate Farid Zahran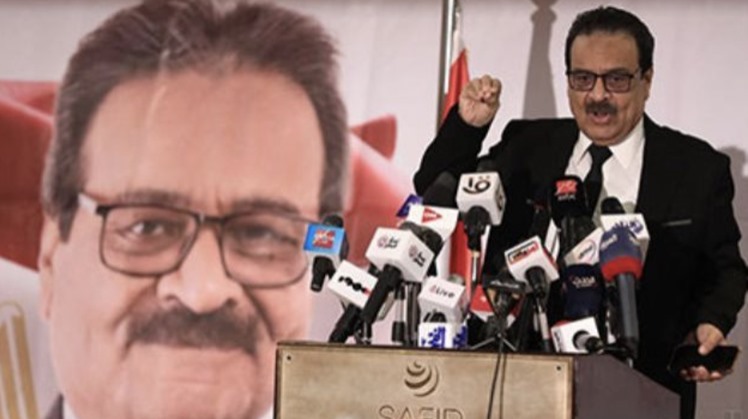 Mon, Nov. 20, 2023
Presidential candidate Farid Zahran has kicked off his election campaign, and unveiled the economic reform measures he would take if elected in the upcoming presidential elections due to convene domestically on December 10, 11,12.



Zahran explained he would focus primarily on socially empowering the poorest and neediest groups, whose lives were most affected by the successive waves of economic crises. He also pointed that the state will only be allowed to own strategic agencies such as the Suez Canal Authority, iron and steel factories, the aluminum complex, the electricity, water and sewage companies, and the healthcare facilities.



Further, the presidential candidate stressed the necessity of rescheduling Egypt's debts, proposing the principle of exchanging debts for investments, and directing all state institutions towards an integrated national industrial, agricultural, social, and cultural project that aims at elevating the employment rate, achieving self-sufficiency and enhancing export, and implementing a national industrial strategy.



If elected, Zahran pledged to form a technocrat government of prominent political and economic figures, to be granted their full powers to set an urgent economic rescue plan, and adhere to the constitutional percentages allocated for education, health, and scientific research in the state budget.



Activating the Supreme Council for Digital Transformation, and completely digitizing government services while ensuring transparency come among Zahran's priorities. He also asserted the growing need to form a commission to combat discrimination reporting to the House of Representatives.



Regarding Egypt's Foreign Policy, Zahran called for holding an Arab summit to approve a just solution to the Palestinian struggle that supports the establishment of a sovereign Palestinian state. This is in addition to working toward regional integration by activating all Arab, regional, and international frameworks.



Dr. Moataz El-Shenawy, the official spokesman for Zahran's presidential campaign, said that the campaign highlights the significance of conducting local municipal elections, which have been stalled for more than 10 years, besides sustaining a community dialogue to guarantee the municipalities' independence.



"We will also review all legislative and administrative decisions regulating the work of parties, unions, civil institutions, associations and federations, so that citizens can establish organizations that enjoy financial and administrative independence, and that can only be dissolved by a judicial order," El-Shenawy added during the campaign's conference on Friday.



El-Shenawy stressed that Zahran shoulders the responsibility of granting a comprehensive pardon to all prisoners of conscience, who have not practiced violence or incited violence, noting that a societal dialogue on achieving true media independence will be upheld.