Presidential Candidate Hazem Omar Discusses 'Municipal System' at Inaugural Electoral Conference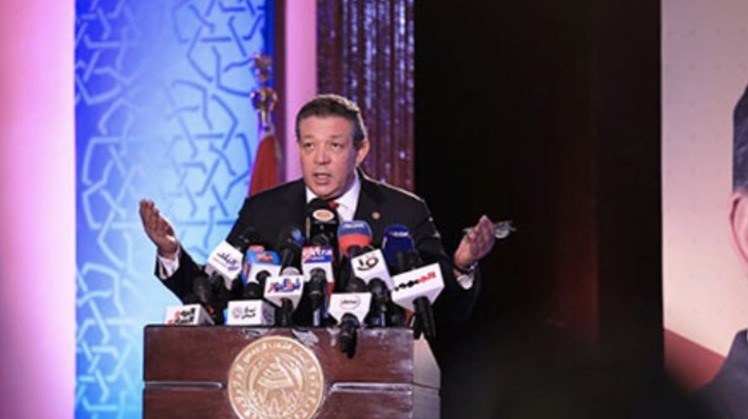 Sun, Nov. 19, 2023
Presidential candidate Hazem Omar said that his electoral program is capable of solving all the problems facing citizens in the eastern delta governorates, adding that solving these problems only requires 'improving local administration'.

He explained during his first election campaign's conference that a 'respected municipal system' should be able to face all problems, whether random construction or building on agriculture lands.

Omar noted that the solution to local problems is 'facing corruption'.

During his conference, Omar reviewed his presidential program on all economic, social and political axes.

This conference considers to be the first electoral conference for presidential candidate Hazem Omar.

Omar serves as the head of the Republican People's Party.

Until his recent resignation, Omar was the Chairman of the Foreign Relations Committee in Egypt's Senate, as he was appointed as a member of the Senate in December 2020.

Omar is also known in the business community as the Chairman and Managing Director of Fial Mora, a tourism development company.

Millions of Egyptians are eligible to vote in Egypt's 2024 Presidential Elections.

According to the timetable announced by the National Election Authority, Egyptians residing abroad will cast their ballot in the elections from 1-3 December, while voting inside the country will take place from 10-12 December.

Four presidential candidates are competing in this election, including incumbent President Abdel Fattah El-Sisi, who has been in post for two terms since 2014.