President Sisi assures Ukrainian counterpart Egypt's support for efforts aim at reaching peaceful solution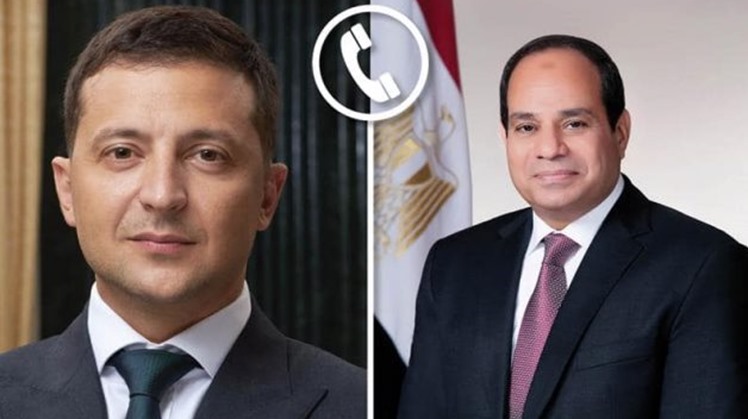 Sun, Feb. 26, 2023
President Abdel Fattah al Sisi confirmed to his Ukrainian counterpart Volodymyr Zelenskyy Egypt's support for all efforts that aims at calming the situation and reaching a peaceful solution to the conflict in order to stop the bloodshed and help pave the way towards peace.

During a phone call on Thursday President Sisi pointed out that Egypt is willing to make further efforts regarding reaching a solution to the conflict, Presidency spokesperson Ahmed Fahmy said.

The Ukrainian President, praised Egypt's keenness, stressing its key role at the regional and international levels.

The two leaders discussed during the call latest updates in Ukraine and latest developments in the current crisis.

Zelenskyy also briefed President Sisi on the latest developments at the field and humanitarian levels in Ukraine.

The Spokesman added that the call also touched on the issue of food security, in light of the fact that many peoples suffer from food insecurity, especially in Africa.

Both leaders discussed, in this respect, the ongoing efforts to continue the Grain Initiative. Moreover, President Sisi stressed the paramount importance of the stability of global food markets, a vision on which President Zelenskyy agreed.

In this regard, the Ukrainian President presented the efforts his country makes with the aim of ensuring global food security.