Egypt, Turkey begin political talks in Cairo after years of strained ties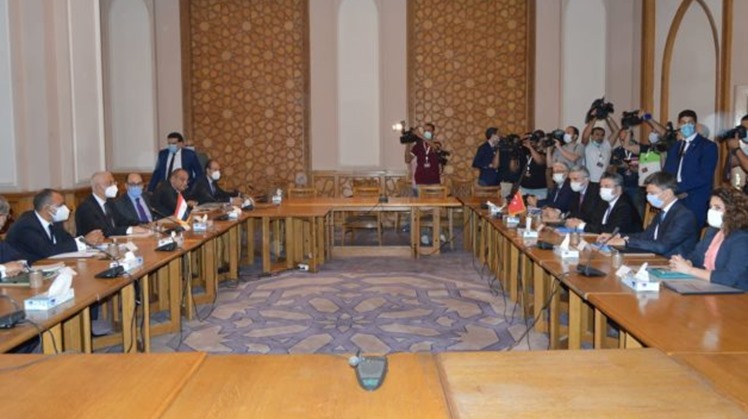 Thu, May. 6, 2021
CAIRO – 5 May 2021: Egypt and Turkey began on Wednesday two-day political talks held in Cairo after years of a strained relationship between the two countries.

The talks are led by Egypt's Deputy Foreign Minister Hamdi Loza and Turkey's Deputy Minister of Foreign Affairs Sedat Önal.

The political consultations between the two countries already started in the headquarters of the Egyptian Ministry of Foreign Affairs, said the ministry spokesman, Ahmed Hafez.

Egypt's Foreign Ministry said Tuesday that these "exploratory discussions" will focus on necessary steps that may lead to the normalization of relations between the two countries at the bilateral level and in the regional context.

In March, Egypt's Foreign Minister Sameh Shoukry affirmed the government keenness to maintain close relationship between the two people of Egypt and Turkey regardless the 'negative political stances' of Ankara against Cairo.

He added during the meeting of the Foreign Relations Committee in the House of Representatives, that no relations or communications between the two countries 'outside the normal diplomatic channels.

Shoukry said that if the Turkish policy towards Egypt witnessed any changes in regard of non-interfering in internal affairs, and adopting a similar political approach to the Egyptian one, in this case, this would be a solid ground for starting a normal relation between the two countries.