Cairo to not accept unilateral measures taken by Ethiopia on GERD: Irrigation Min.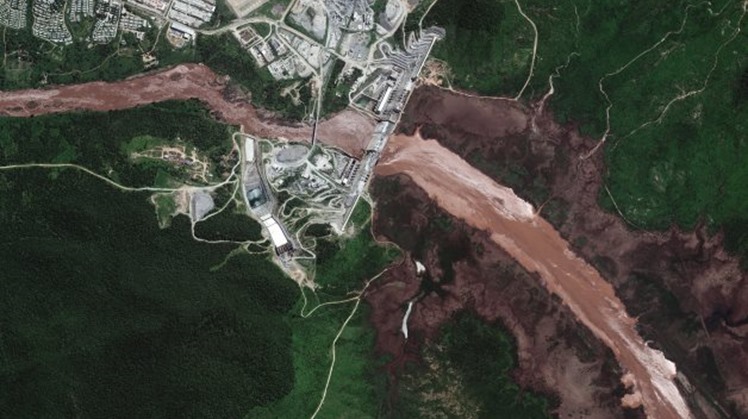 Mon, Mar. 22, 2021
CAIRO – 22 March 2021: Egypt's Irrigation Minister Mohamed Abdel Ati said, Monday that Cairo will not accept the unilateral measures taken by Ethiopia regarding the Grand Ethiopian Renaissance Dam (GERD) and its consequences.

He noted during his statements marketing the International Water Day that Nile River and the dam file became one of the huge challenges that face Egypt.

Abdel Ati added that water sector is facing many challenges both a home and at global level, citing climate change and overpopulation that increases demands on water.

The minister said that this day aims at promoting international awareness of the importance of the issue of water, encouraging world states to take necessary measures to face growing challenges and boosting cooperation among riparian countries.

Egyptian Prime Minister Moustafa Mabdouli said in his speech at the UN High-Level meeting on the implementation of the water-related goals and targets of the 2030 Agenda, March 18, that "Water issue has turned into a threat to the security and safety of states and peoples of the Nile River".

"The world is witnessing huge challenges, most notably the aggravating of water scarcity crisis," he added, calling for developing the concepts and principles to promote the rational management of water resources.

The Egyptian Prime Minister added that Nile River provides 98% of the Egyptians' water needs, saying "we are concerned about recent developments related to the Renaissance Dam file. We seek a fair and balanced agreement during the negotiations on the Renaissance Dam."

The GERD negotiations failed to reach the desired agreement and Ethiopia is seeking to impose a fait accompli and take unilateral measures without taking into account the interests of the two downstream countries Egypt and Sudan', he continued.

Ethiopia has announced several times that it would proceed with the second phase of the filling of the controversial reservoir's dam with 13 billion cubic meters in July, 2021. Last year in mid-July, Ethiopian authorities unilaterally carried out the first phase of the filling process with 4.9 billion cubic meters, causing harm to Sudan.

"The second filling of the dam contravenes international obligations and agreements. The second filling of the Renaissance Dam threatens to inflict serious damage to the interests of Egypt and Sudan," said Madbouli in his speech.

Egypt, Sudan and Ethiopia have only a four-month period during which they could reach a legal and binding agreement on the sticking points regarding the GERD ahead of the second phase of the filling. That is why Egypt and Sudan are diplomatically moving to resume the suspended negotiations, asking for a quartet mediation (by the African Union, the United Nations, European Union, and the United States of America) the in this file.