Egypt to present modern irrigation in 3.7M feddans of old land over 3 years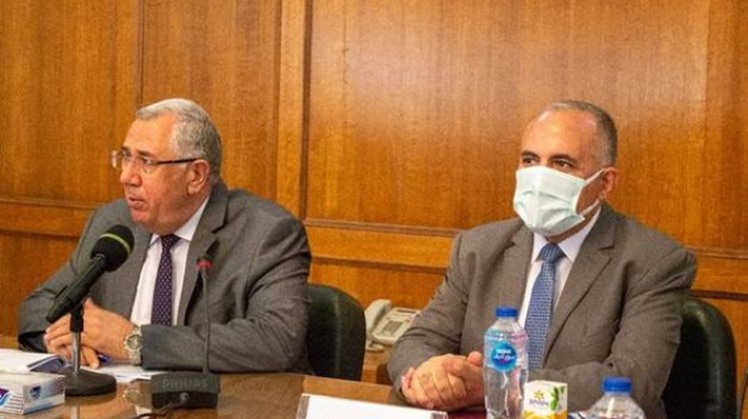 Tue, Jun. 8, 2021
CAIRO – 8 June 2021: Egypt's Minister of Irrigation and Water Resources Mohamed Abdel Aty and Minister of Agriculture and Land Reclamation Al Sayed al-Qusair chaired Tuesday a meeting of the committee in charge of introducing modern irrigation in 3.7 million feddans in old fertile lands over three years.



The initiative aims to eliminate surface irrigation in order to rationalize the use of water, improve the quality of crops, raise productivity, reduce costs, and increase profitability.



The minister of agriculture noted that modern irrigation will boost productivity by 30-40 percent, and that the first phase will include the governorates of Qalyoubiyah and Beni Suef. He added that the ministry is currently raising awareness among farmers on the benefits of switching from traditional to modern irrigation methods.



Deputy Governor of the Central Bank of Egypt Gamal Negm, who was attending the meeting, said that the central bank is encouraging several banks to take part in the financing program designed for funding farmers to introduce modern irrigation. Such programs offer soft loans with relatively long-term maturity dates.



In March, the water resources ministry revealed that modern irrigation systems had been introduced in 230,000 feddans and would be introduced in further 55,000 feddans as requested by agricultural land owners.



The ministry attributed demand by farmers on modern irrigation systems to the desire of lowering costs, and improving the productivity and quality of crops.