Egypt's Sisi expresses respect and appreciation for Egyptian women on International Women Day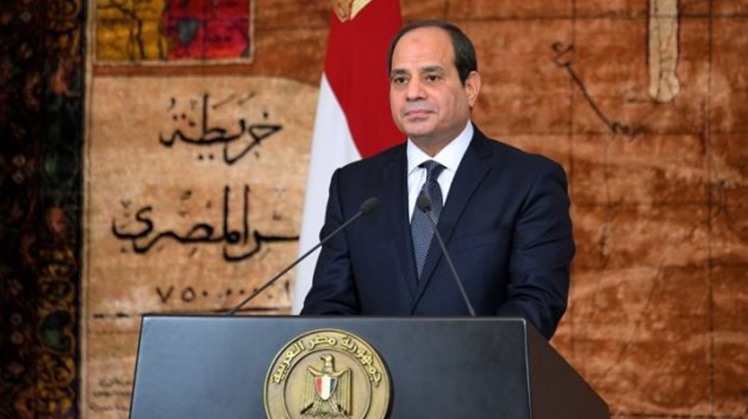 Mon, Mar. 8, 2021
CAIRO – 8 March 2021: On the occasion of International Women Day, Egypt's President Abdel Fatah al-Sisi expressed Monday respect and appreciation for Egyptian women "who diligently carry the conscience of the homeland in a way that corresponds with their eternal historical status."



"It is a constant principle that women are the inexhaustible spring of giving and goodness, and the renewable energy of safety and sacrifice. Women are the primary source of wisdom and principles, and the basis of family building and cohesion," the president added.



Egypt's Ministry of International Cooperation with the National Council for Women, World Economic Forum and the Private Sector launched on February 25 the "Closing the Gender Gap Accelerator" action plan.



The launch comes within the state's continued efforts to close the Gender Gap and in celebration of International's Women Day.



By this launch, Egypt became the first country in Africa, Middle East and North Africa to launch this accelerator, which is a public - private collaboration model supported by the World Economic Forum.



Ministry of International Cooperation noted in a statement that the accelerator aims to address current gender gaps and reshape gender parity for the future.



"The accelerator model drives systems change, highlighting the need for collaborative action across different scales – not just institutional structures and policies but also norms, attitudes and through individual business commitments," it stated.



Minister of International Cooperation, Rania Al-Mashat, commented that the accelerator has helped mitigate the impacts of COVID-19 in 2020, and its laid-out action plan will help counterbalance the widened gender gap in 2021.