Egypt's Sisi discusses with King Abdullah II regional developments in phone call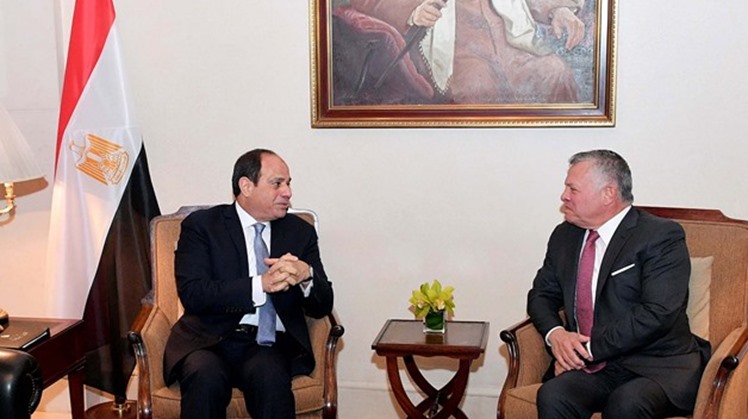 Mon, Dec. 28, 2020
CAIRO – 28 December 2020: Egypt's President Abdel Fattah El-Sisi reviewed latest regional developments along with boosting bilateral ties on a Sunday phone call with King Abdullah II of Jordan.

According to spokesperson Bassam Rady, Sisi received a phone call from King Abdullah II on Sunday. The call focused on the latest regional developments, notably the Palestinian issue, as well as ways to foster closer bilateral relations between the two brotherly countries.

The statement added that there was an alignment in views with regard to the need to work intensively, at both the regional and international levels, to break the current impasse in the Middle East peace process and boost efforts toward resuming the stalled negotiations, with the aim of reaching a just and comprehensive solution to the Palestinian issue that secures the legitimate rights of the Palestinian people.

The two leaders underscored keenness on enhancing the strategic relations and historic bonds that the two countries and their people share.

They also agreed to continue coordination and consultations on various issues of mutual concern, in light of their alignment in views and interests.