Sisi directs flexible paths to achieve economic cohesion in light of coronavirus pandemic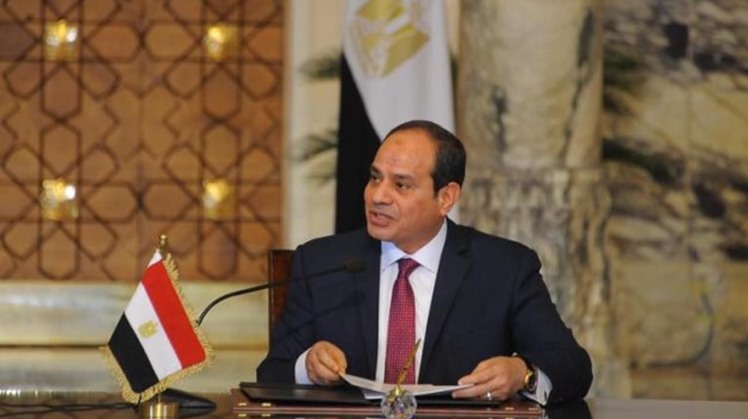 Wed, Aug. 19, 2020
CAIRO – 19 August 2020: Egypt's President Abdel Fatah al-Sisi directed that the state should adopt flexible paths as much as possible of dealing to achieve a balance between the measures imposed to face the coronavirus pandemic and the stability and cohesion of the economy while fully guaranteeing the health and safety of citizens.



Sisi also directed, during a meeting, Tuesday, with the Economic Ministerial Group, in the presence of the Prime Minister, Mostafa Madbouli, Governor of central bank of Egypt (CBE), Tarek Amer, and a number of ministers, to continue working on the continuous improvement of economic and financial indicators, especially inflation and employment rates, as well as increasing GDP growth rates, according to a presidential statement.



The President indicated that this should be done in a way that enables the state to provide additional resources to contribute to raising the standard of living of citizens, as well as to reduce the burdens on the most-needy and most vulnerable groups in society.



The Spokesman for the Presidency Bassem Rady stated that the meeting dealt with reviewing economic performance indicators during the fiscal year 2019/2020.



Rady added that the meeting also dealt with reviewing the state's efforts to pay compensation for the third batch of irregular workers affected by the economic repercussions of the coronavirus pandemic, in coordination with all efforts and initiatives undertaken by financial institutions, companies and private work institutions.



The spokesman pointed out that the total number of beneficiaries in this regard during the previous period amounted to more than 3 million, totaling about LE 1.6 billion, in addition to presenting the state's plan in this context to prepare a strategy to provide programs for training those workers and provide specific job opportunities for them.



He stressed that the meeting witnessed a review of the government's efforts to support Egyptian exports and overcome any challenges in this regard, especially by continuing to prepare the infrastructure for investment, carrying out the necessary legislative and administrative reforms, and training local workers.



Minister of Planning Hala el-Saeed said during the meeting that Egypt is one of the very limited countries in the world that was able to achieve a real growth rate during 2020 in light of the repercussions of the coronavirus pandemic according to preliminary estimates.



Saeed added that the growth rate in Egypt is the highest in most emerging countries, which reflects the success of the Egyptian government in dealing with the repercussions of the coronavirus pandemic in a balanced and sound manner.