Egypt's Sisi briefed on signal weapon's plans to secure Egypt's western depth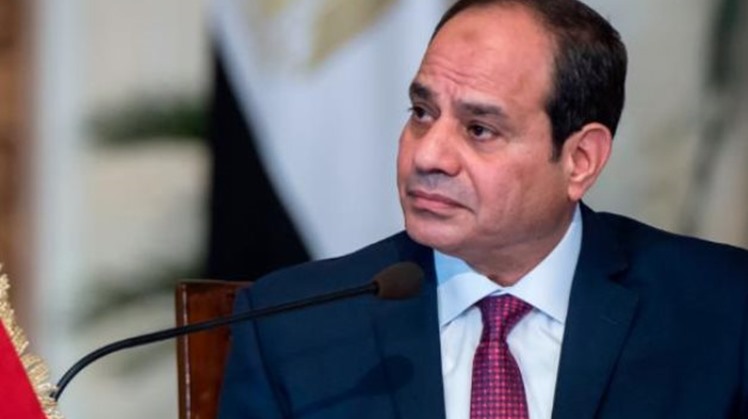 Sun, Jul. 5, 2020
CAIRO - 6 July 2020: Egypt's President Abdel Fattah al-Sisi was briefed on the plans of the Signal Corps of the Armed Forces to secure Egypt's western depth and its borders with Libya.

This came during a meeting with the Prime Minister Mostafa Madbouli, the Minister of Communications and the Director of the Signal Corps in the Armed Forces.

According to the spokesperson for the presidency, Bassam Radi, the president also was briefed on securing the joint borders with Libya in the northeast and southern directions and all strategic directions along the international borders of Egypt.

Al-Sisi was updated on the conditions of the border outlets in cooperation and coordination with the competent government agencies using the technology of modern mobile and visual communication systems and the Egyptian satellite "Tiba 1".

In June, Egyptian President Abdel Fattah El Sisi announced Egypt's plan for a ceasefire in Libya, beginning June 8, after a tripartite meeting with the commander of the Libyan National Army (LNA) Khalifa Haftar and Speaker of Libyan Parliament Aguila Saleh. Sisi said that the political initiative, also known as the "Cairo Declaration", would pave the way for a return to normal life in Libya.

Sisi called for ceasefire in the war-torn country on June 6. Under the guidelines of the ceasefire, all foreign fighters must withdraw from Libya, he noted.