Egypt's Sisi probes higher education development process to combat COVID-19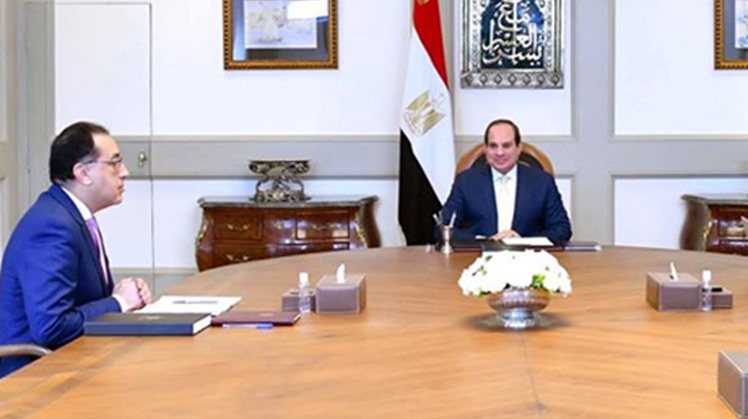 Tue, May. 19, 2020
CAIRO - 19 May 2020: Egypt's President Abdel Fattah El Sisi probed Monday the higher education and scientific research development process and contributions to efforts to combat the novel coronavirus epidemic.

Sisi on Monday had a meeting with Prime Minister Mostafa Madbouly and Higher Education and Scientific Research Minister Khaled Abdel Ghaffar to consider improving the sectors of scientific research and higher education, Presidential Spokesman Bassam Rady said, according to Ahram Online.

The meeting touched upon the application of electronic exam systems under the national project of digitization and the role of the scientific research and higher education sector to help the State counter the Covid-19 spread.

Sisi directed to prioritize building up a strong base of university students with excellent and top level skills in all avenues of knowledge especially in scientific areas such as physics, engineering, computer science and medicine to strengthen the State's efforts for achieving comprehensive development in all fields.

The president also ordered to provide further support for coronavirus-related clinical experiments and researches and the mechanisms of distance learning in universities under the digitization approach.

Sisi directed to stick to precautionary measures of social distancing and disinfection of all university facilities to protect the health and save the lives of all students and employees.

Abdel Ghaffar reviewed the efforts exerted by university hospitals to curb the pandemic outbreak.

The minister also shed light on the application of remote learning in universities and electronic exam systems, Rady added.