The launch of the Contemporary Inscriptions Exhibition at Al-Sinari House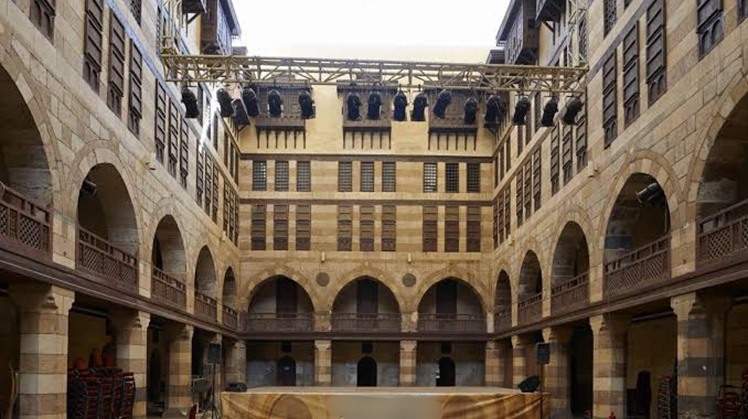 Sun, May. 14, 2023
The Bibliotheca Alexandrina, in cooperation with the Sennari House in Cairo, is organizing an art exhibition entitled "Contemporary Inscriptions", from tomorrow, Sunday 14 to May 21, at the Sennari House in Sayeda Zeinab.

The exhibition opens at 6:00 pm on Sunday, May 14, 2023, in the presence of many cultural, artistic and diplomatic figures.

The exhibition includes 24 works of art that combine plastic vision and the aesthetics of crafts, whether engraved or written.

The exhibition sheds light on the pioneering and distinguished artistic experience of a group of contemporary Arab and foreign artists. The exhibition includes a group of artworks by four plastic artists from all of Egypt, the United Arab Emirates and Italy. Sheikha Al Yazia bint Nahyan Al Nahyan, a plastic artist, writer and film producer, is participating in the exhibition. She is an extraordinary ambassador for culture at ALECSO, "The Arab Organization for Education, Culture and Science" and one of the pioneers of cultural and artistic work in the United Arab Emirates.

Also participating in the exhibition is Antonella Leoni, an Italian artist residing in Cairo, who holds a postgraduate diploma in Asian art and arts of the Islamic world from Holloway University in London and the British Museum.

Two artists from Egypt are participating: Heba Helmy, an Egyptian plastic artist, graphic designer and potter. The artist has organized many exhibitions of her artwork in Egypt, and has also participated in many international art exhibitions in Britain and Austria.

Finally, the artist Ismail Abdo from Egypt participates in a number of calligraphic paintings. He is an Egyptian plastic artist, and holds a Bachelor of Art Education from Al-Azhar University.