"The ancient Egyptian language" .. Learn about the sign of the "Scepter"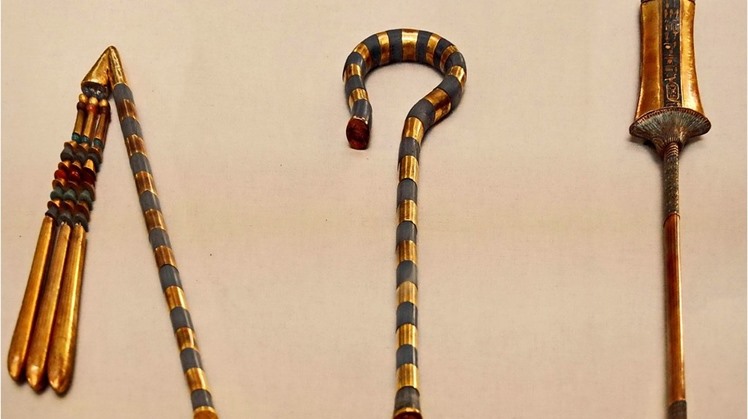 Wed, Sep. 14, 2022
Under the title "Ancient Egyptian Language", the Ministry of Tourism and Antiquities continues the promotional campaign it launched on its various social media platforms, to shed light on the most important signs and symbols of hieroglyphic writing, as part of the ministry's celebrations this month of the 200th anniversary of deciphering ancient Egyptian writing. The emergence of Egyptology.


This sign represents the staff or scepter of the kings of ancient Egypt, curved at its top.

The ancient Egyptian pronounced it "haqa", which refers to the meanings of the ruling, and it was used in the expression "haqa-khasut", which means "Hyksos".

This sign is usually accompanied by another sign, the lupus, and here the deity Osiris bears the two signs in a view from the tomb of Nefertari.