Learn about the documentation projects of the National Authority for Urban Coordination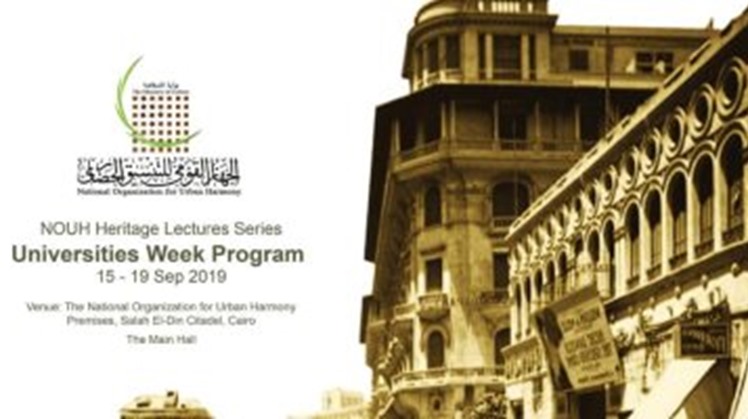 Sun, Jan. 9, 2022
The Urban Coordination Authority presents many documentation projects, including what Dr. Enas Abdel Dayem, Minister of Culture, launched from the heritage tours initiative in 2021, which is the fourth project of the Memory of the City series. .

The Memory of the City website also includes the paintings of the most important figures that were implemented in a project that lived here, including intellectuals, creators and artists who enriched the cultural life in Egypt.

In addition to the paintings of the story of a street, which identifies the characters that bear our streets by their names, such as Shajar al-Durr, Ibn Zangi, and others, in addition to the Memory of the City series, which includes the book Zamalek Island - Value and Heritage, which is the first version of the device from the Memory of the City series, and the Garden City book - name and meaning, The agency pays special attention to introducing Egyptian cities with a distinguished architectural character and preserving the Egyptian urban identity.

The city memory and heritage tours initiative is an important message to preserve the urban and social history of the different neighborhoods and a new vision for cultural tourism for the city's streets and urbanization.

The Minister of Culture directed the necessity of cooperating with schools, universities and youth centers in spreading this initiative, which contributes to spreading culture and awareness of the importance of preserving the Egyptian identity, both socially and urbanly.