Today's activities... Madinaty Book Fair and Digital Inclusion Week at the BA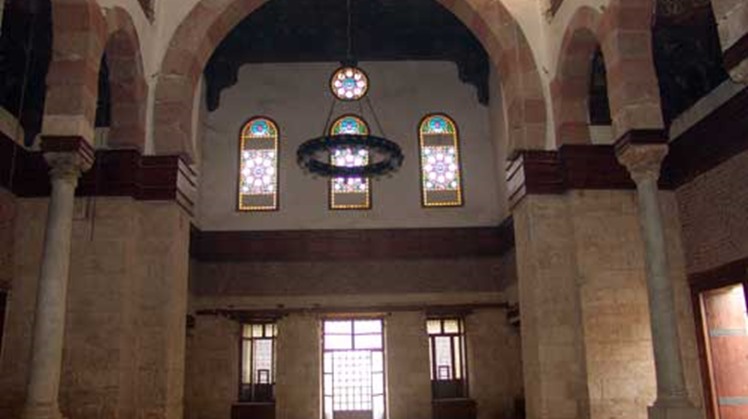 Tue, Nov. 30, 2021
Today, Tuesday, November 30, 2021, a number of cultural and artistic events will be held in a number of creative bodies and centers, including:

The activities of the first Madinaty Book Fair, organized by the Book Authority, will be launched under the slogan "Reading is like water and air" and will continue until December 10 in the Central Park in Madinaty, with the participation of 42 publishers, along with the various sectors of the Ministry of Culture.

An Egyptian-Russian event will be held at the Egyptian Public Library in Damanhour, in cooperation with the Russian Center for Science and Culture in Alexandria, on the occasion of the 200th anniversary of the birth of the Russian writer Dostoevsky, at 12 noon in the conference building, in the presence of Consul Pavel Kedisuk - Director of the Russian Cultural Center in Alexandria. The event includes a seminar on the Russian writer Entitled "Russian literature and its manifestations between Arabic and English literature", it will be lectured by Dr. Mohamed Abdel Hamid Khalifa - Professor and Head of the Arabic Language Department, Faculty of Education, Damanhour University, and Dr. Ibtisam Muhammad Al-Shaqrafi - Assistant Professor and Head of the Department of English Language, Faculty of Education, Damanhour University.

The House of Arab Singing "Prince Bashtak Palace" of the Cultural Development Fund sector will hold, at seven in the evening, a ceremony resulting from the training workshops that were held at the House of Arab Singing over a period of three months, under the supervision of the artist Mustafa Al-Najdi and Dr. Medhat Abdel Samie, where the trainees participate in presenting a number of Among the artworks with the participation of the "Soulist of the Opera" is the artist Ibrahim Rashid, with the songs "Blash Einah - On God You Return - Pulling his Eyelash".

As part of a series of seminars on the biography of Cairo to introduce the city, the Sinnari House in Sayyida Zainab will host a seminar entitled "Integrity of Souls and Souls: Features of Historic Cairo Caravanserais," at exactly seven o'clock in the evening, and through his experience, Dr. Aesthetics, historical figures, popular motifs, and the most prominent tombstones, as documented by his lens.

The Bibliotheca Alexandrina, in cooperation with UNESCO, is organizing, within the Week of Regional Digital Inclusion of the International Telecommunication Union and UNESCO for Arab States, an interactive online conference entitled (No one will be left behind: Benefiting from innovation to access quality education and information), at eleven o'clock in the morning.