Today's activities... The opening of the traditional crafts festivals and the Friends of Manial Palace Music Museum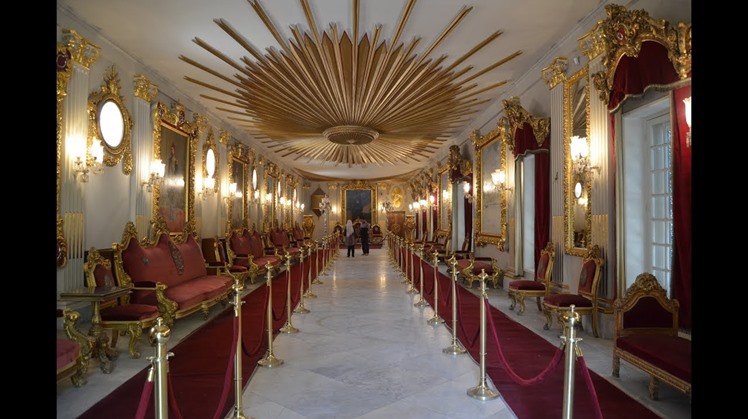 Sun, Nov. 7, 2021
On Sunday, November 7, 2021, a number of cultural and artistic events will be held in a number of creative bodies and centers, including:

Dr. Enas Abdel Dayem, Minister of Culture, accompanied by Dr. Khaled Sorour, Head of the Fine Arts Sector, will inaugurate the 14th edition of the Heritage Crafts Festival under the title "Development of the Egyptian Person", at 6:00 pm at Al Jazeera Cinema Center in the Opera Square.

The Festival of the Friends of Manial Palace Museum of Music will be launched in its third session, under the auspices of the Ministries of Culture, Tourism and Antiquities, from 7 to 9 November, and organized by the Association of Friends of the Manial Palace Museum headed by Abbas Helmy, grandson of Khedive Abbas Helmy, and the third session will witness its participation 3 of the international artists are the great Iraqi musician Naseer Shamma, the international maestro Ramzi Yasi, and the soprano Fatima Al-Saeed. The festival comes in three concerts held in the historical garden of Prince Muhammad Ali Palace.

The House of Egyptian Architecture in Darb al-Labbana, which is affiliated with the Cultural Development Fund Sector, will hold, at six in the evening, a seminar on "The Building of the Ahmed Ibn Tulun Mosque", in which the researcher "Moadh Lafi" will lecture. It is one of the unique mosques in Egypt because of its minaret and also because it is the first hanging mosque. It is also located at the top of Jabal Yaskur. It is considered the main mosque of Al-Qata'a, the new capital that Ahmed Ibn Tulun took as the seat of government.

Dar Richa for Publishing and Distribution launches the Richa Cultural Salon, which is held on a fixed monthly date, which is 7 pm on the first Sunday of every month, at the headquarters of the Al-Balad Library in downtown. November, and a discussion of the book "Daoud Abdel Sayed..a cinematic biography" recently published by Reisha Publishing and Distribution, with the book's author and critic Mahmoud Abdel Shakour, and discussed by journalist Wael Lotfy, editor-in-chief of Al-Dustour newspaper, and managing the salon by publisher Hussein Othman, founder of Reisha Publishing. and distribution.

Singer Mohamed Mohsen will present a concert led by Maestro Ahmed Amer, which includes a group of heritage books, along with a number of his own works, preceded by a break by singer Ayat Farouk, on the Fountain Theater in the Egyptian Opera House, at 7 pm, as part of the activities of the Arab Music Festival.