The Minister of Culture presents a commemorative shield to the Chinese Cultural Counselor in Cairo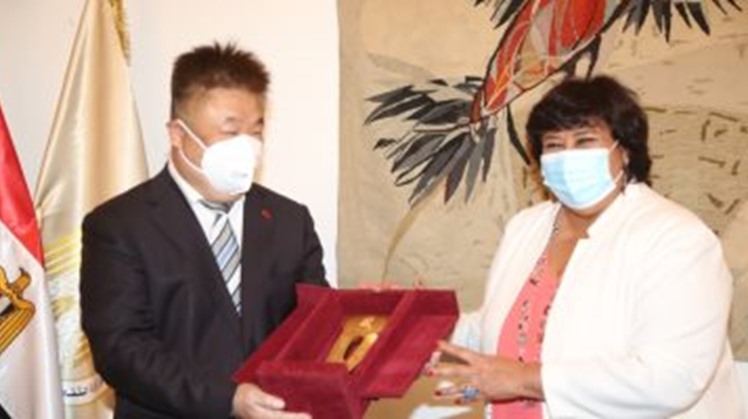 Tue, Sep. 14, 2021
The artist, Dr. Enas Abdel-Dayem, Minister of Culture, was keen to hold a ceremony honoring the Chinese cultural advisor in Cairo, Shi Yuewen, and presented him with a shield of honor and a certificate of appreciation in the presence of Dr. Magdy Saber, President of the Egyptian Opera House, and thanked him for his fruitful and constructive cooperation over the years of his work in Egypt, which was He has a great influence on the success of many joint events.

The Minister of Culture conveyed to him the greetings of all the leaders of the ministry and its workers, and confirmed that Egypt had gained a new friend, noting his role during the height of the Corona pandemic, which affected the world, but the Egyptian-Chinese communication did not break, which confirms the depth of relations between the two countries and the impact of creativity in consolidating relations between the two peoples.

For his part, the Chinese cultural advisor thanked the Minister of Culture and all sectors and bodies, stressing that the good relations and friendship between the two countries, especially in the cultural and artistic field, come thanks to the support of the wise leadership of the two countries. On the Egyptian-Chinese relations with a joint ceremony broadcast in the two countries online at the same time.