The reception of multiple foreign public figures at the National Museum of Egyptian Civilization: including Russian, Japanese, Belgian ambassadors in Cairo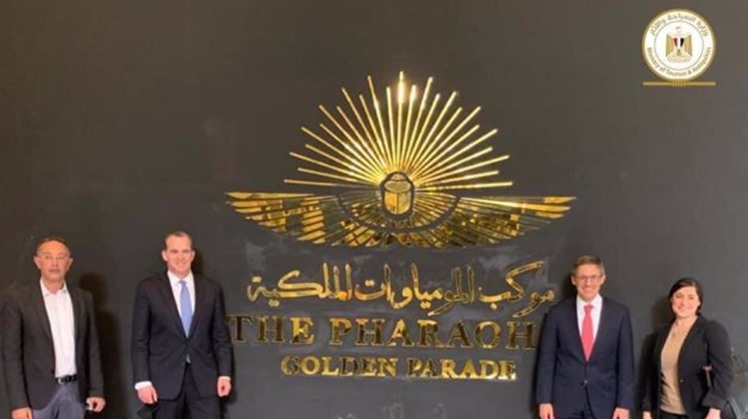 Mon, May. 10, 2021
The National Museum of Egyptian Civilization continues to receive visitors, who are keen to visit it to see the history of Egyptian civilization through the ages, and the royal mummies received by the museum in early April in a majestic parade coming from the Egyptian Museum of Tahrir.

This week, the museum received a number of foreign public figures and ambassadors in Cairo, including the Russian Ambassador to Cairo and his family, the Japanese ambassador in Cairo, and the Belgian ambassador in Cairo and his family.
In addition to the visit of a U.S. delegation including the National Security Council's Middle East and North Africa Coordinator, The State Department Advisor, the National Security Council Coordinator for the Middle East and North Africa, and the Deputy Assistant Secretary of Defense for Middle East Affairs.

The visits included the Central Exhibition Hall and the Royal Mummies Hall, and all visitors expressed their fascination with the museum display style of these unique and distinctive pieces, and were keen to take commemorative photographs to record their visit to this great edifice.