Sanitization & Disinfection process in archeological sites by Egypt's Ministry of Tourism&Antiquities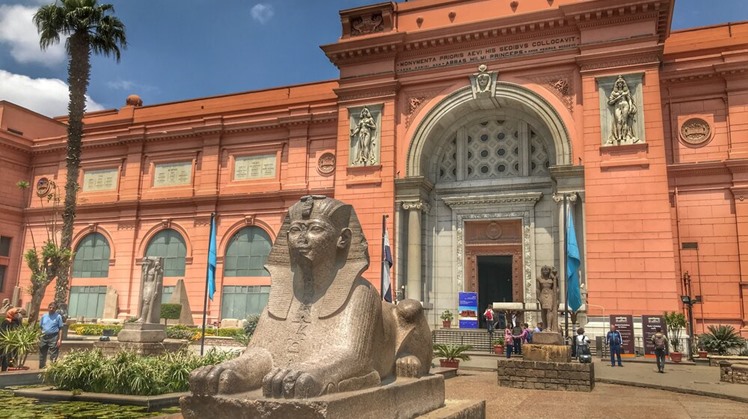 Sun, May. 2, 2021
Egypt's Ministry of Tourism&Antiquities is currently performing thorough sanitization and disinfection process in museums and archeological sites.

The sanitization and disinfection process includes all Egyptian hotels as well.



The Ministry of Tourism and. Antiquities is implementing all hygiene safety measures to combat the spread of COVID-19.

It is worth mentioning that coinciding with World Heritage Day, the Royal Mummies Hall in the National Museum of Egyptian Civilization, which houses 22 mummies of the kings and queens of ancient Egypt, opened its doors to visitors on April 18.


The royal mummies had earlier been transported in a majestic parade from the Egyptian Museum in Tahrir to its new and permanent resting place in the National Museum of Egyptian Civilization in Fustat.



The 22 Royal mummies were separated from their nitrogen capsules and were prepared to adapt to the new exhibitig environment in the museum, using the latest scientific methods.