Is the mummy of the screaming woman the daughter of King Seqnen Ra? Studies answer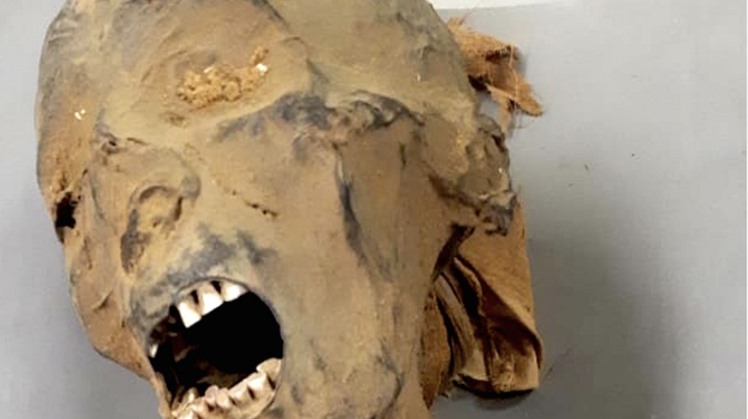 Sun, Feb. 21, 2021
Research and studies on ancient Egyptian mummies did not end and never stopped, in order to reveal many mysteries revealed by the ancient Egyptian civilization. Recently, the Ministry of Tourism and Antiquities announced new secrets pertaining to King Seqnen Ra, in order to reunify Egypt in the sixteenth century BC, and that from During the research of Dr. Zahi Hawass and Dr. Sahar Selim, published two days ago in Frontiers in Medicine, this study is similar to what was conducted on the mummy of the screaming woman during the past year 2020, which showed from the preliminary results that it was Queen Merit Amun, so is she his son King Seknen Ra ?.



Among the things that were mysterious about the "mummy of the screaming woman", which was discovered in Deir el-Bahari, where the same researchers, the great scientist, Dr. Zahi Hawass, an archaeologist and former Egyptian minister of antiquities, and Dr. Sahar Selim, a professor of radiology at Cairo University and a specialist in archeology, managed to solve the mystery "The mummy of the screaming woman" from the royal cache in Deir el-Bahari, in a study recently published in an international scientific journal.

The recent research, which was conducted using a CT scan, revealed severe hardening of the coronary arteries of the heart, which led to the death of the Egyptian princess suddenly with a heart attack, and the preservation of the ancient Egyptian mummification and the position of the body at the moment of death for nearly three thousand years.

The writings in the hieratic language refer to the linen scrolls about the mummy of the blatant woman that she is: "the royal daughter, the royal sister of Merit Amun", however the mummy was considered unknown, so it was called "the mummy of the unknown woman." As there were many princesses with the same name, for example Meret Amun, daughter of King Sqnen Ra from the end of the seventeenth dynasty 1558 - 1553 BC), as well as Merit Amun, daughter of King Ramses II (1279-1213 BC) of the nineteenth dynasty.


The results of a CT scan conducted by Dr. Zahi Hawass and Dr. Sahar Selim indicate that the screaming woman's mummy is a woman who died in the sixth decade of life and that her body (and unlike the Pentawere) received great care from the embalmed who removed the viscera and placed expensive materials such as The resin and scented spices in the body cavity and pure flax was used to wrap the mummy.