Behind the Scenes: What exactly happens after receiving the artifacts to their arrival at the restoration centers of the Grand Museum?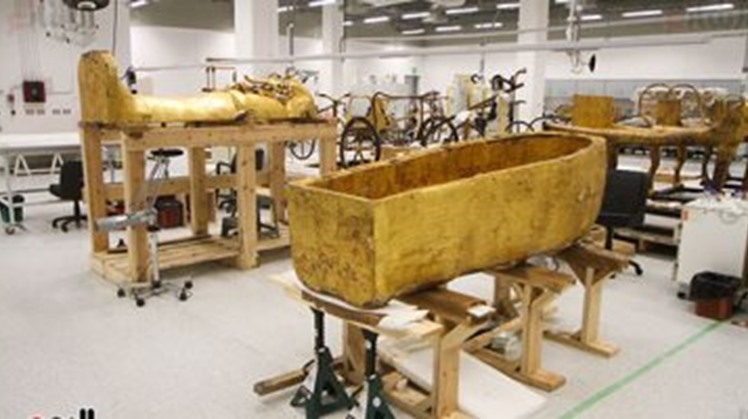 Sun, Feb. 14, 2021
The work of transferring artifacts from different sites and museums to the Grand Egyptian Museum is continuously carried out, after being selected by a committee formed from the museum, in order to initially work out a group of studies and documentation for each piece separately, in order to put it on the Grand Museum database, but what The moment the decision is made to move the pieces?



What is always followed when transporting any antique piece to the Grand Egyptian Museum is to encapsulate it first, that is, before the transportation works, each piece is wrapped in a foam-lined shirt, and the committee concerned with transport work conducts a comprehensive radar survey before the transfer process and documents three-dimensional to determine the places of weakness and strength With it, by ensuring that the highest levels of safety are followed in the first receipt, packaging and restoration of all small and medium-sized artifacts.



Then the artifacts are lifted on the cars for transport works that contain specifications intended to preserve the integrity of the pieces, and the lifting and stability operations are carried out on the cars equipped for this, and to travel at a speed commensurate with the nature of the artifacts, to ensure that no damage occurs to any piece, then Upon arrival at the museum, the pieces are placed inside the laboratories of the Restoration Center to begin the necessary restoration and maintenance work.



The transportation is carried out amid security measures and under the supervision of Major General Atef Moftah, General Supervisor of the Grand Egyptian Museum project and the surrounding area.