Has the identity of the owners of the coffins discovered in the Saqqara Well been identified?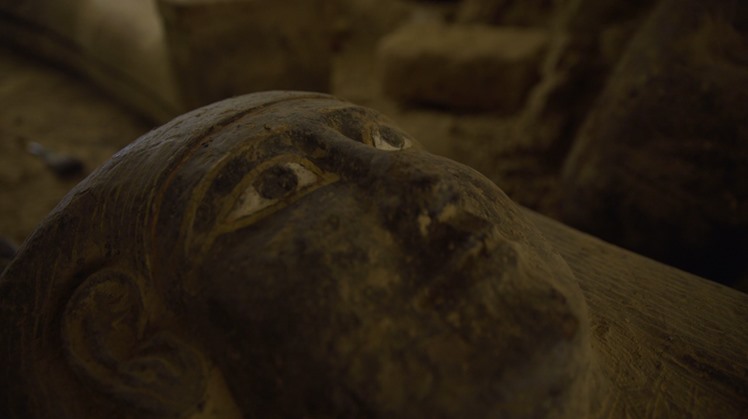 Wed, Sep. 9, 2020
The Ministry of Tourism and Antiquities is working continuously on excavations in various archaeological sites, and recently Dr. Khaled Al-Anani, Minister of Tourism and Antiquities, accompanied by Dr. Mustafa Waziri, Secretary General of the Supreme Council of Antiquities, inspected the excavations of the Egyptian archaeological mission working in the Saqqara antiquities area, which resulted in the discovery of a deep well, which we review Details in the next lines.

Q / What does the discovered well contain?
A / The well contains more than 13 human coffins that have been closed for more than 2,500 years


Q / How deep is the discovered well?
A: The well is about 11 meters deep.


Q / Are the discovered coffins colored?
C / The coffins that were found closed colored wooden are stacked on top of each other.

Q / Are it expected to find more coffins inside the well?
A / Initial studies indicate that these coffins are completely closed and have not been opened since they were buried inside the well and that they are not the only ones. .

Q / Who do these coffins belong to?
A / So far, the identity and positions of the owners of these coffins, or their total number, have not been determined, but studies will be conducted to reach their covenant and their owners.

Q / When will the details be announced?
A / It will be announced at a press conference during the next few days.