Zahi Hawass's Tutankhamun opera opens September at Cairo Opera House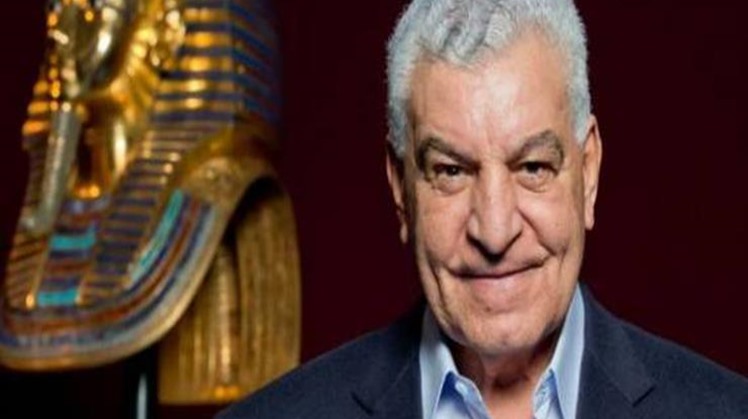 Tue, Feb. 25, 2020
Dr. Zahi Hawas, the Egyptian archaeologist, said that he finished authoring the opera of King Tutankhamun, which will be displayed next September at the Egyptian Opera House, in preparation for display at the opening of the Grand Egyptian Museum in the last quarter of this year in the presence of kings and presidents of the world.

During the activities of the Salon (Cultural Eagles) held at the Air Force House on Saturday, Hawas pointed out that the Egyptian Grand Museum is the most important cultural project in the twenty-first century, and it will be an international educational cultural institution.

He emphasized that the history of the Egyptian army is full of victories, and always the army is the valve for the homeland, speaking of the Hyksos and how the Egyptians were able to triumph over them, pointing to the history of the king (Akhenaten) and how the leader (Hor Moheb) unified the country again.

He explained that the battle of (Megiddo) is still being studied in military academies until now, revealing the secrets of the Battle of Kadesh and its first peace institute in history.

He pointed out that Egypt has 124 pyramids, the greatest of which is the pyramid of Khufu, which indicates all evidence of his fate, denying the accusation of foreign newspapers of hiding evidence of his lack of Egyptian.

Hawass denied the existence of the so-called red mercury in ancient Egyptian cemeteries, which some believe brings many riches to him and heal him from diseases, noting that only 30% of Egypt's monuments have been discovered, and that the rest of its secrets are still lurking in the ground.

It is noteworthy that the opera of King Tutankhamun was written by Dr. Zahi Hawass, the Italian scenario "Francesco Sant'Angono" and the musical composition of the musician Zimboni.

Dr. Hawas explained, during a press conference in Italy last September, that he composed the opera, because the Aida opera had passed for about 148 years, and it was found that there was a need to make a new opera for King (Tutankhamun), especially for the approaching opening of the Grand Egyptian Museum at the end of 2020. In addition, November 4, 2022 will be the centenary of the discovery of King Tutankhamun's tomb.