The "Ancient Egypt" Exhibit at The Boonshoft Museum of Discovery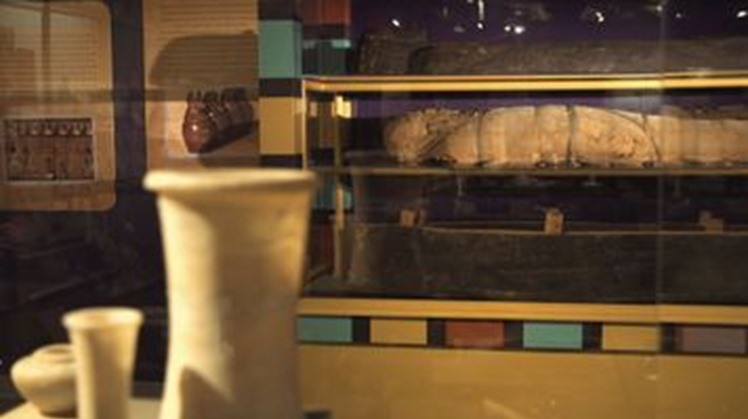 Thu, Feb. 20, 2020
The Boonshoft Museum of Discovery presents an exciting look at one of history's most dynamic ancient cultures in a new exhibit opening Saturday, February 22, 2020, entitled Ancient Egypt. Visit this new exhibit that commemorates the rich history of dynastic Egypt and teaches guests about Ohio's close connection with Egyptian antiquity.

In 1922, Dayton native J. Morton Howell became the first "Envoy Extraordinary and Minister Plenipotentiary" to Egypt. Upon his retirement from this ambassadorial position, he was gifted many artifacts from the Egyptian government, which he in turn entrusted to the DSNH. Nesiur Comes Alive Again The centerpiece of this exhibition is Nesiur, Dayton's Mummy, who lived around 700 B.C. Visitors will experience Nesiur as never before and digitally "unwrap" her story through an interactive mummy table. Our imaginations naturally connect mummies with ancient Egypt.

The ancient Egyptians practiced mummification for thousands of years and it was believed to be an important step in a person's journey to the afterlife. Experience History Explore the geography, culture, and history of one of the world's earliest and longest-lasting civilizations. Visitors will experience the vibrant everyday life of a society that intrigues experts as well as armchair archaeologists. Ancient Egypt includes hands-on learning experiences for all ages, such as an interactive timeline of Ancient Egypt, pyramid building blocks, write your own hieroglyphics, and public programs.