Egypt spends LE 280B to improve living conditions in Cairo during 6 years: Sisi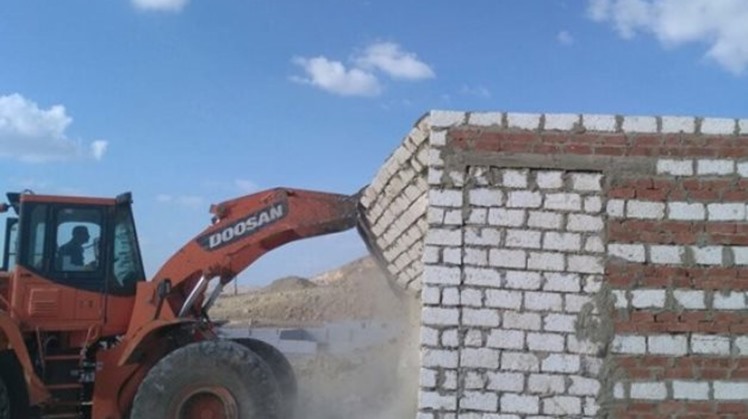 Sun, Jul. 12, 2020
CAIRO – 12 July 2020: Egypt spent LE 280 billion during the past 6 years, to improve the living conditions in Cairo Governorate only, President Abdel Fattah El-Sisi said Sunday.


Sisi said, during the opening of a number of national projects, that building licenses will not be issued for some places in Cairo again, noting that the decision to stop the licenses was 20 year-late.


He pointed out that in the case of issuing new licenses in Cairo, they will be under new conditions, saying: "If the licenses include 7 floors, only two floors will be allowed," noting that the new licenses will be a contract between the state and the owner of the land.


Sisi pointed out that the decision to stop issuing the licenses aims primarily to improve the living conditions of citizens in Cairo, stressing the need to review the density in Cairo to maintain the health of citizens.


He also confirmed that all closed garages will be withdrawn and handed over to citizens for operation, saying: "Garages under buildings are closed, and this creates traffic and traffic jams."


He further stressed the necessity of the participation of all state agencies in facing the phenomenon of violations and transgressions of state property, saying: "Ministries, governorates, and security services ... and all agencies must stand in front of the phenomenon of violations and transgressions."


President Abdel Fatah El-Sisi inaugurated on Sunday a number of national megaprojects, including the Al-Asmarat 3 housing project in Cairo's Mokattam district, which was established to house residents of slums.