Egypt's Court sentences 3 members of "Daesh of Libya" group to death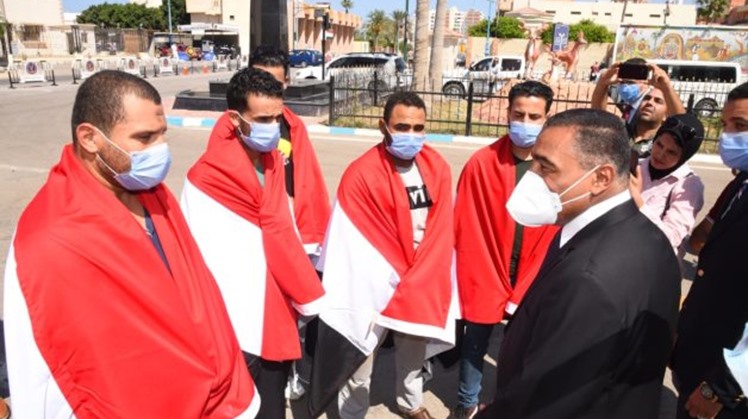 Mon, Sep. 6, 2021
CAIRO - 6 September 2020: The Emergency State Security Court Sunday sentenced to death by hanging three terrorists convicted in a case widely known as the "Daesh of Libya".


Three other defendants in the case received life terms and four others got 15 years rigorous imprisonment each.

The defendants, including four Libyans, were convicted of spying for Deash terrorist group to carry out terror attacks against Egyptians in Libya, as well as providing terrorists with money and information, human trafficking, and smuggling.

Egypt has entered a prolonged fight against terrorism, as Sinai insurgency escalated since the ouster of President Mohamed Morsi in 2013, leaving dozens of military and police forces killed in terror attacks. In return, the army has claimed the lives of dozens of terrorist elements, foiled attempted attacks, and destroyed smuggling tunnels and hotbeds.

The Comprehensive Operation − Sinai 2018, is a large counter-terrorism campaign conducted by the Egyptian Armed Forces and the Interior Ministry. It was launched in 2018, focusing on northern and central Sinai and parts of the Nile Delta.