Defense Ministers of Egypt, Cyprus review bilateral relations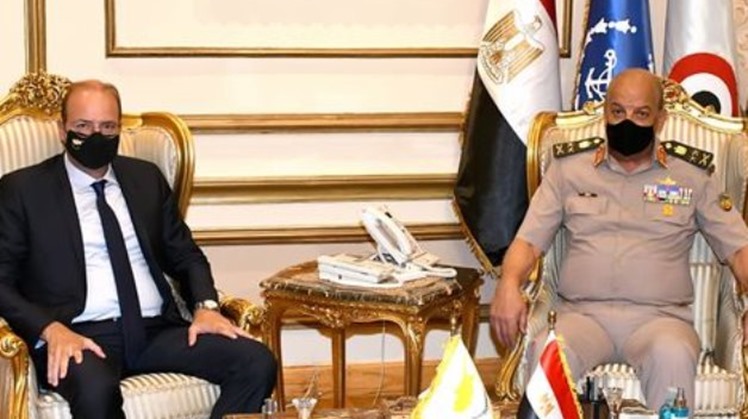 Mon, Jul. 5, 2021
CAIRO – 5 July 2021: Egypt's Gen. Mohamed Zaki, Commander-in-Chief of the Armed Forces, Minister of Defense and Military Production, met with Minister of Defense of Cyprus Charalambos Petrides and his accompanying delegation, on the sidelines of his official visit to Egypt to attend the inauguration of the "3 July" naval base.

Both Ministers discussed the latest developments on the regional and international arenas, as well as a number of issues of mutual concern in the fields of military cooperation, transfer and exchange of experiences between the armed forces of Egypt and Cyprus, said the Egyptian Ministry of Defense in a statement on Monday.

Gen. Mohamed Zaki stressed the importance of coordination and cooperation between the armed forces of both countries.

Minister Charalambos Petrides praised the Egyptian armed forces during the maneuver (Qadir 2021) which took place during the inauguration of the naval base on Saturday, stressing Cyprus' keenness to support the prospects of military cooperation with Egypt during the next stage.

The meeting was attended by a number of senior commanders of the armed forces.