Egypt's Sisi asserts depth of Egypt-US ties in a meeting with Head of World Jewish Congress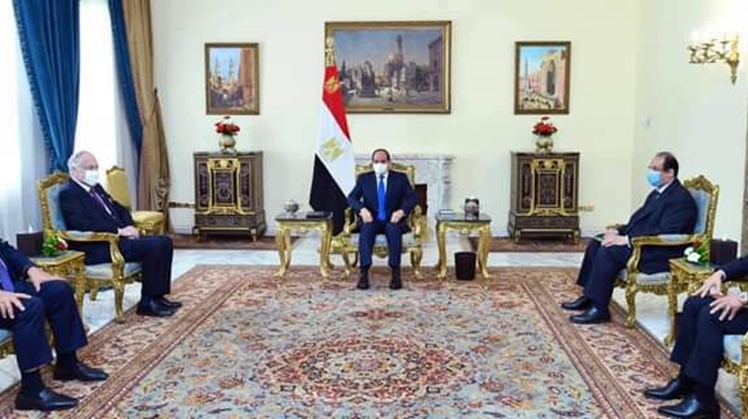 Thu, Apr. 22, 2021
CAIRO, 22 April 2021: Egypt's President Abdel Fatah al-Sisi held a meeting with the head of the World Jewish Congress, Ronald S. Lauder, on Thursday.

The meeting attended by the head of the Egyptian General Intelligence Service, Abbas Kamel, tackled Egyptian-US relations, the Middle East peace process, and issues related to combating extremism.

During a meeting, Sisi said crises besetting the region require regular cooperation and consultations between Egypt and the United States to deal with all threats and combat extremist and terrorist ideologies to achieve security and stability.

President El-Sisi hailed the depth of strategic relations between Egypt and the United States, describing the ties between the two sides as very important.

Presidential spokesman Bassam Rady said the meeting, which was attended by the

For his part, Lauder voiced appreciation of Egypt's role in realising security in the Middle East and Africa and confronting terrorism. He also praised Egypt's achievements at the economic reform level.

The spokesman asserted that President El-Sisi called for resuming negotiations between Palestinians and Israel to reach a fair and lasting solution to the Palestinian problem in line with international legitimacy resolutions.

The president pointed to Egypt's efforts to achieve intra-Palestinian reconciliation and maintain the ceasefire in Gaza to achieve the security of the Palestinian people and improve the living and economic conditions in the Palestinian enclave.