Egypt sends Congo, Zambia anti Covid-19 supplies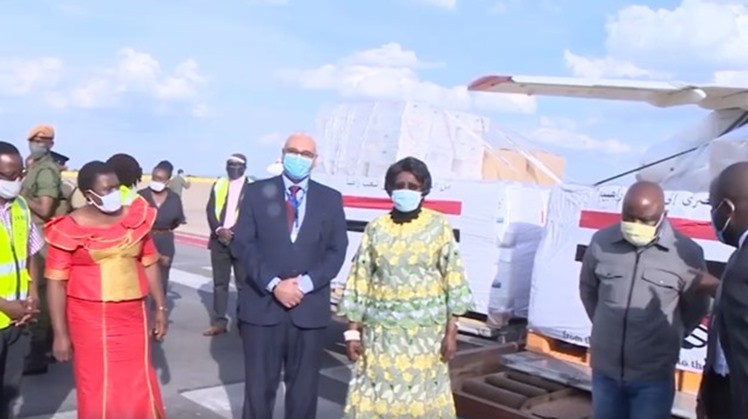 Mon, Jun. 1, 2020
CAIRO - 1 June 2020: Egypt has sent Congo and Zambia medical supplies, disinfectants, drugs and protective suits to heal combat Covid-19.

The military jet loaded with the supplies was received Monday by Congolese Deputy Foreign Minister Raymond Tshibanda and other officials, as well as the Egyptian ambassador in Congo.

"As you know, throughout history Egypt has given us assistance and aid. The supplies sent today aim to promote deeper relations with Egypt. We are keen on continuing friendly ties with Egypt and cherish this act of African solidarity," Tshibanda said, thanking Egyptian President Abdel Fatah al-Sisi for his solidarity with the African continent.

In Zambia, the shipment was received by Vice President Inonge Wina and the Egyptian ambassador in the African nation. The Zambian officials thanked the Egyptian people and leadership for helping their country in the novel coronavirus crisis.

"This is not the first time that the government of Egypt has supported Zambia, so we are very thankful indeed to the government of Egypt to show solidarity to the Zambian people in this hour of need. We hope you convey our gratitude to President Sisi of Egypt for this magnificent donation," Wina said.

The Egyptian presidency has given the government instructions to assist countries of the continent in the face of the virus in their efforts to reduce its repercussions on the African people.