Egypt, US agree to continue cooperation, consultation on MENA issues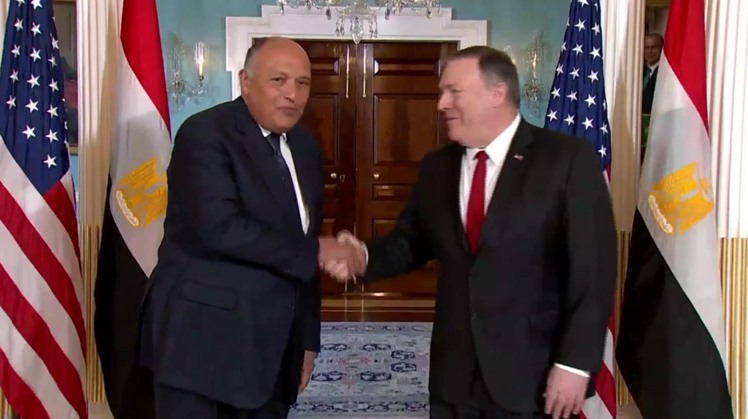 Tue, Aug. 20, 2019
CAIRO - 20 August 2019: Egyptian foreign ministry Sameh Shoukry discussed regional developments of common interests with US Secretary of State Mike Pompeo on a call phone on Monday.

They agreed that Egypt and the United States shall continue consultation and coordination on issues of mutual interest in the region,

In an official statement, Egyptian foreign ministry spokesman Ahmed Hafez said that the two parties discussed various aspects of the strategic relationship between the two countries.

The two diplomats also mulled means of boosting cooperation between Egypt and the US in different fields.

The continuation of close coordination between the two countries in the field of combating terrorism was also tackled.

Shoukry and Pompeo exchanged viewpoints on the different crises in the Middle East, topped by the Palestinian issue, where Shoukry stressed the necessity of reaching a comprehensive solution to the crisis based on a two state solution and international legality.

They also discussed the crises in Syria, Yemen, and Libya, as well as developments in the Gulf, where the Egyptian foreign minister presented efforts exerted by Egypt to achieve stability and security and reach peaceful resolutions which seek the desired stability in the region.