Egypt's Sisi discusses Gaza ceasefire, GERD with Biden in a phone call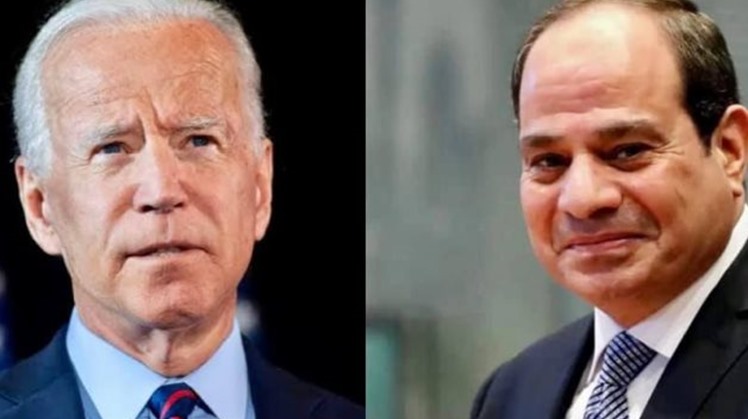 Mon, May. 24, 2021
CAIRO, 24 May 2021: Egypt's president Abdel Fattah al-Sisi received a phone call on Monday from the U.S. President Joe Biden, in which they discussed strengthening the Gaza ceasefire, urgent humanitarian aid to Gaza and international efforts to rebuild it, the Egyptian presidency spokesman said in a statement.

Sisi and Biden discussed "developments of the Palestinian cause and ways to revive the peace process after the recent developments," the spokesman added.

Moreover, the two presidents exchanged views on the developments of Renaissance Dam file, as Sisi welcomed the continued US efforts in this regard, stressing Egypt's adherence to its water rights by reaching a fair and binding legal agreement.