US approves sale of military equipment to Egypt with $197 million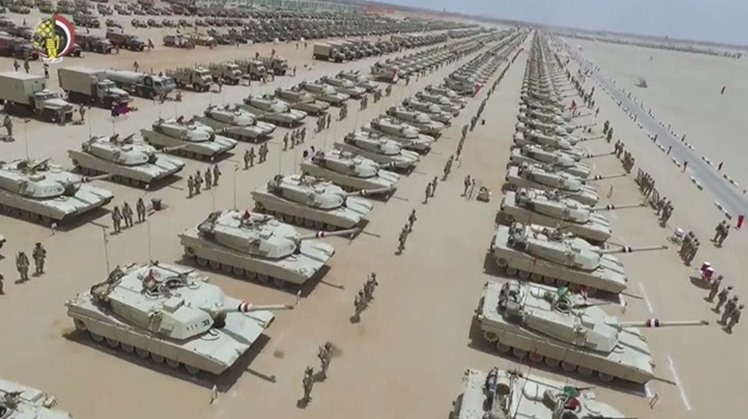 Wed, Feb. 17, 2021
CAIRO – 17 February 2021: The US State Department has approved the sale of new military equipment to Egypt estimated at a cost of $197 million, the Defense Security Cooperation Agency stated in a press release.

The sale includes Rolling Airframe Missiles (RAM) Block 2 Tactical Missiles and other related equipment, according to the release.

The Defense Security Cooperation Agency delivered Tuesday the required certification notifying Congress of this possible sale.

"The proposed sale will support the Egyptian Navy's Fast Missile Craft ships, and provide significantly enhanced area defense capabilities over Egypt's coastal areas and approaches to the Suez Canal," read the release.

And regarding the operation of this equipment in Egypt, the release added that "Egypt will have no difficulty absorbing this equipment into its armed forces since Egypt already operates previously procured RAM Block 1A missiles."

The sale has another advantage on the U.S. side.

"It will support the foreign policy and national security of thCan e United States by helping to improve the security of a Major Non-NATO Ally country that continues to be an important strategic partner in the Middle East," said the release.

The statement further ensured that the sale will neither change the basic military balance in the region, nor have any adverse impact on U.S. defense readiness. The sale's implementation will not need assigning any U.S. or contractor representatives to Egypt.

The principal contractor will be Raytheon Missiles & Defense (RMD), Tucson, AZ. There are no known offset

agreements proposed in connection with this potential sale.

Over the past years, Egypt has signed several agreements with countries, including France, Germany and Italy to import new naval equipment like submarines and frigates, aiming to upgrade its naval forces.