Libya's 5+5 military commission meeting kicks off in Cairo, discusses means of expelling foreign forces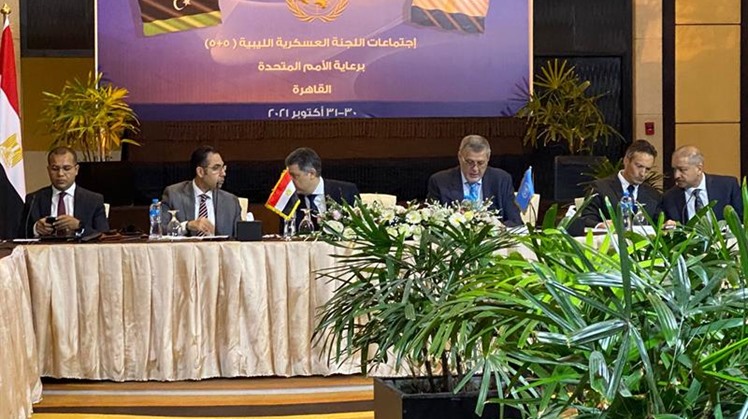 Sat, Oct. 30, 2021
CAIRO, 30 October 2021: Libya's 5+5 military commission began a new round of United Nations-sponsored talks in Egypt's capital Cairo on Saturday to review means of expelling the foreign forces and mercenaries from the North African country.

The two-day meeting is attended by UN special envoy for Libya Ján Kubiš, and representatives from neighboring countries.

The 5+5 Libyan Joint Military Commission (JMC), which comprises five military officials from the eastern and western sides of the Libyan conflict, was one of three tracks in the settlement process that emerged from the Berlin Conference on Libya in mid-January 2020.

In late September, Libyan Foreign Minister Najla Al-Mangoush said the commission will soon set forth a plan for the withdrawal of all foreign troops and mercenaries from the country.

Libya is set to hold the presidential elections on December 24 under the UN-backed roadmap.

In recent months, Egypt hosted a host of Libyan dialogue meetings to bridge the gap between various Libyan parties.

Cairo has been pushing for a political settlement in Libya for years, a complete disarming of militias, an end to foreign intervention in the country, as well as a fair distribution of wealth between various regions in the country.