Sisi to meet Trump in White House on April 9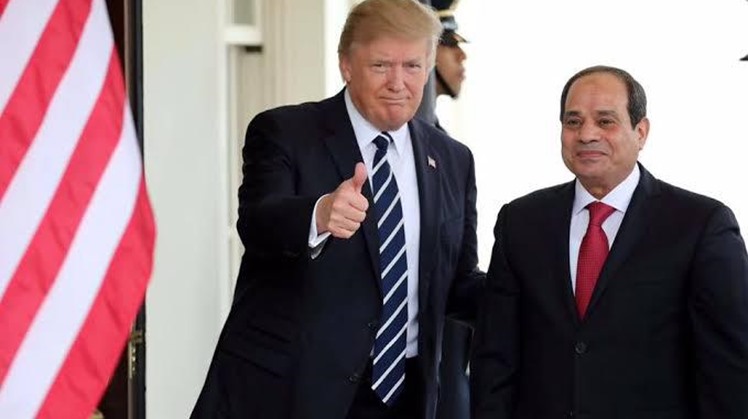 Fri, Mar. 29, 2019
CAIRO – 29 March 2019: Egypt's President Abdel Fatah al-Sisi will visit Washington on Tuesday, April 9, to meet with US President Donald Trump in the White House.

Sisi's visit to Washington comes upon Trump's invitation to discuss bilateral relations and regional and international issues of mutual concern, according to a statement of the Egyptian presidential spokesperson Bassam Radi on Friday.

The White House declared in a statement that the meeting comes in light of the continuing cooperation between both countries on economic, military and counter-terrorism levels.

"The two leaders will also discuss developments and shared priorities in the region, including enhancing regional economic integration and addressing ongoing conflicts, and Egypt's longstanding role as a lynchpin of regional stability," the statement read.

In April 2017, President Trump welcomed Sisi to the White House for the first time in eight years, pledging close cooperation with the Egyptian leader on counterterrorism operations and praising his leadership of the Middle Eastern nation.

"I just want to let everybody know, in case there was any doubt, that we are very much behind President al-Sisi," Trump said, sitting next to his counterpart in the Oval Office.